About Ballarat Health Services
Ballarat Health Services is the main public referral health service to the Grampians region of Victoria, with a catchment population of over 250,000 people. A teaching, training and research provider, we deliver care across all health settings, including: in home, community programs, aged care and all hospital admissions.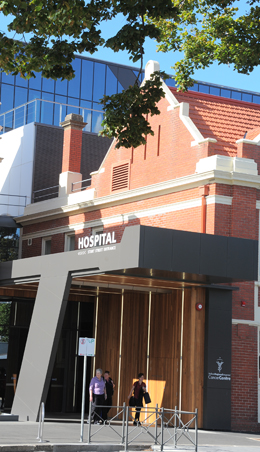 Our Vision
At Ballarat Health Services we are committed to providing excellence in care for our patients, our staff and our communities.  
Our vision is to deliver world-class health care, an engaged workforce, effective leadership, and a strong connection to the community and region.   
Underlying our service delivery are the organisation's overarching values.
For further information on our mission and values, please see our Strategic Plan which can be found in the Publications section below.
Have something to tell us? We welcome all feedback from patients, family members or carers. Tell us more.