Volunteering
In usual circumstances Ballarat Health Services has a strong and vibrant volunteer workforce, providing support and assistance to patients, clients, residents and their families, right across the organisation.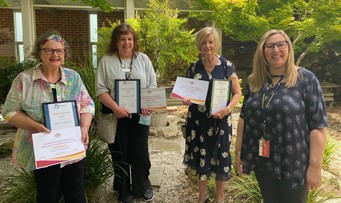 We love our volunteers, and in usual times volunteering provides a wonderful opportunity to become involved and give back to the community. It is a great way to learn new skills, gain experience and meet new people, and even make new friends.
Ballarat Health Services usually offers volunteers training opportunities, access to free immunisations and invitations to special events.
A range of flexible volunteering opportunities will be on offer when our volunteer programs return to business as usual later in 2021.
---
RECRUITING NEW VOLUNTEERS NOW
We have a NEW OPPORTUNITY to be a volunteer with the Hospital Elder Life Program.
Hospital Elder Life Program (HELP)
Are you compassionate and caring? Do you have an interest in helping elderly patients? Would you like to learn specialised skills to help prevent and/or treat delirium?
We are seeking compassionate, mature volunteers to take part in a hugely successful delirium treatment and prevention program.
The Hospital Elder Life program (known as HELP)  offers volunteers specialised training to assist 'at risk' patients address issues such as poor mobility, sensory impairment, loneliness and confusion.  HELP has been running for more than twenty years in over seventeen countries and two hundred sites worldwide and has proven to be a highly successful program.
Training for volunteers is expected to commence in June 2021, and the program is planned to begin in July 2021.   
If you enjoy working with people, want to experience work in a hospital setting and feel that this opportunity may be for you, please contact Dr. Kerrie Shiell at Ballarat Health Services on Kerrie.Shiell@bhs.org.au    
Due to COVID-19, The Volunteer Program is not currently recruiting for our usual roles.  Our next intake is expected by September 2021.
---
Volunteering opportunities in usual times:
At the Base Hospital; providing assistance and a friendly ear to visitors in the Emergency Department and Outpatients Clinics; assisting patients and visitors to find their way around the hospital in the Welcome Team; sale of gifts and items for fundraising; conducting patient satisfaction surveys and joining the Consumer Partnership Program; acting as a simulated patient for educational purposes.
At the Queen Elizabeth Centre; providing support and companionship to patients in Gandarra Palliative Care Unit; mentoring new amputees; helping in a range of medical and allied health services.
At our Residential Aged Care facilities; providing companionship, assisting with games and fun activities such as cooking and outings.
In our Planned Activity Group Centres; helping staff deliver a program of fun and engaging activities to clients.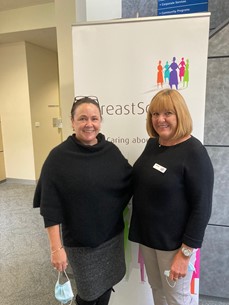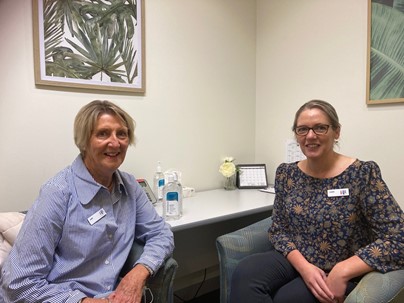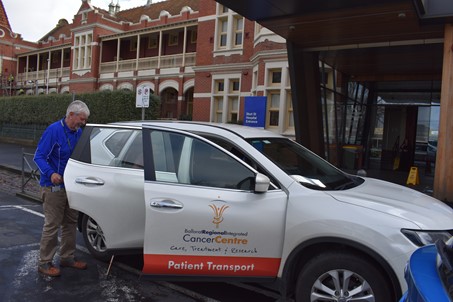 For more information, email volunteers@bhs.org.au or phone 0428 178 097.  Anyone can apply for our next intake, and no previous experience in a health setting is necessary.
Look through our brochure and fill in and return the application form to apply for our usual programs returning in mid-late 2021.
Volunteer Brochure 2019
Volunteer Brochure 2019
PDF 9.2MB
Volunteer Application Form
PDF 103.5KB
Have something to tell us? We welcome all feedback from patients, family members or carers. Tell us more.