This page includes helpful information and links to additional resources to help you look after your health.
16 Days of Activism against Gender-Based Violence
16 Days of Activism is a global movement to mobilise action with the aim of ending violence against women and girls. The campaign begins on Wednesday 25 November, the International Day for the Elimination of Violence against Women, and concludes on Thursday 10 December, International Human Rights Day.
Family Violence is a health issue and research shows gender inequality damages the physical and mental health of millions of girls and women across the globe, with more than one woman a week in Australia being murdered as a result of gendered violence. Given the right tools and support, we can make a difference in ending violence against women.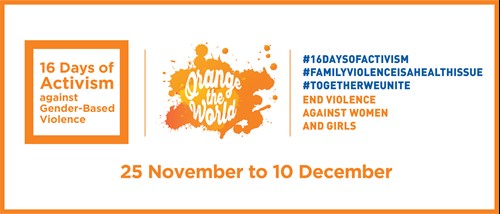 Strengthening Hospital Responses to Family Violence
Click below for more information about the Strengthening Hospital Responses to Family Violence initiative.
Respect Victoria
For more information on gender equality in Victoria, visit Respect Victoria.
Have something to tell us? We welcome all feedback from patients, family members or carers. Tell us more.