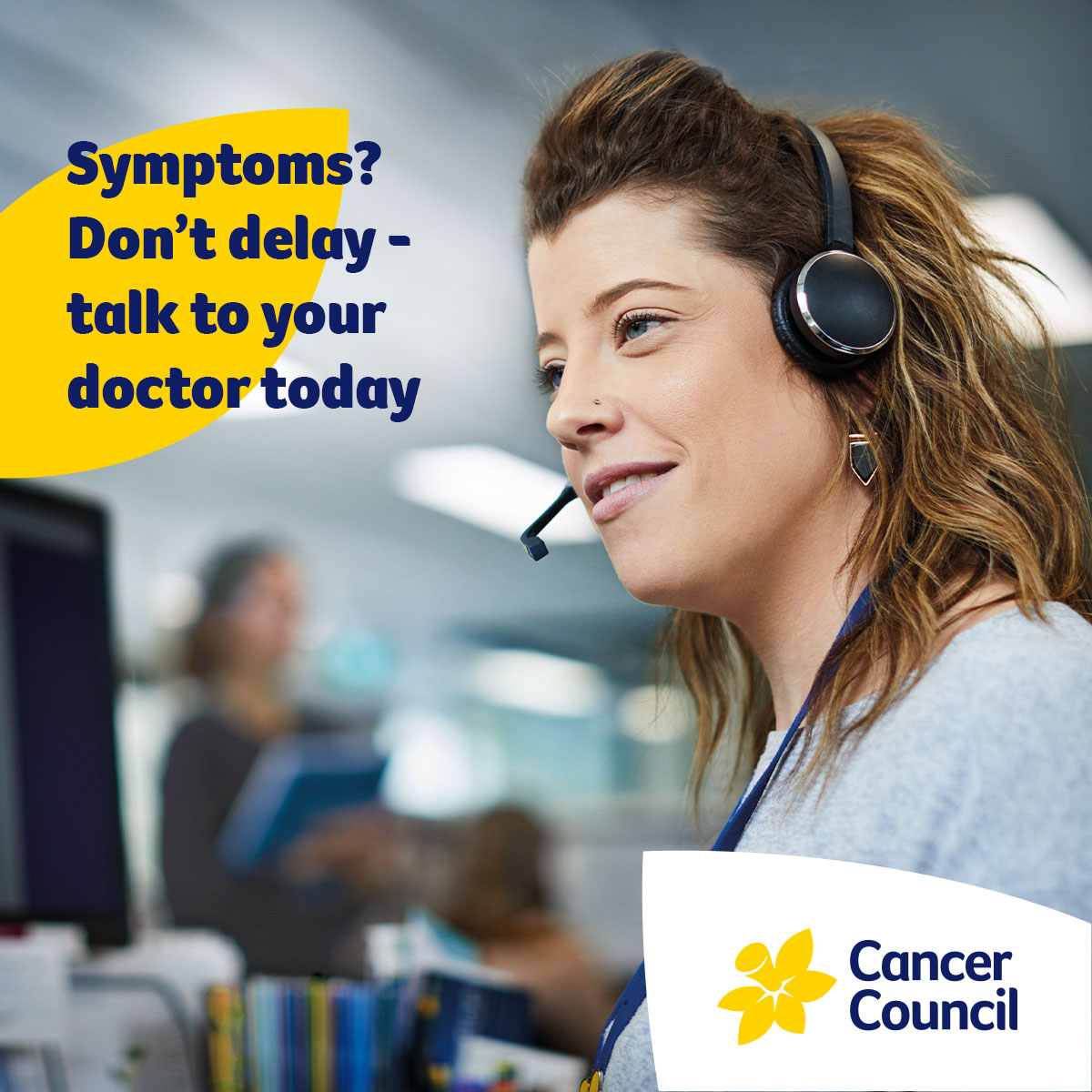 Don't delay your health
Throughout the COVID-19 pandemic there is increasing concern that people with signs of cancer and other health conditions may not be contacting their GPs to discuss new symptoms.
Other medical issues don't stop because of COVID-19. Don't delay medical appointments, as symptoms being investigated promptly might just save your life.