Ballarat Health Services celebrates International Day of People with Disability
#OurBHS
#OurCommunity
#WorldClassHealthCare
#YourHealth
disability liaison
disability support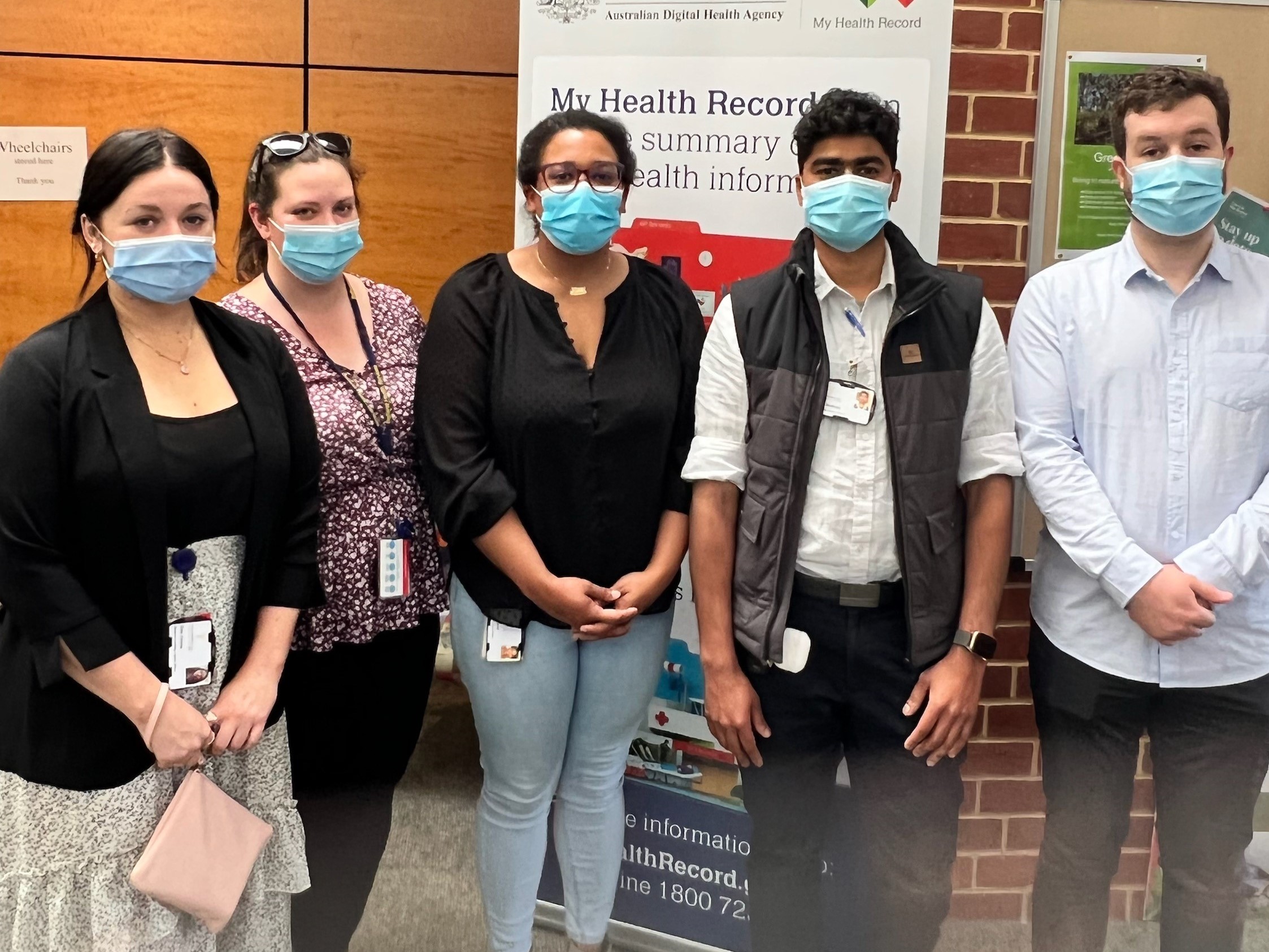 Today, Ballarat Health Services is commemorating International Day of People with Disability. Our team of Disability Liaison Officers (DLOs) support patients with disability, their carers and Ballarat Health Services staff to access and provide healthcare.
This service has been in high demand throughout the COVID-19 pandemic, with our DLOs providing assistance and access to testing, treatment and vaccination for COVID-19. This is in addition to assisting patients and clients to access:
Usual health and medical services
Other services such as the National Disability Insurance Scheme (NDIS) or accommodation services
Support for all people with a disability, especially Aboriginal and LGBTQI people with a disability
Meet our DLOs below, and find out more about how they work with patients, clients and health care teams to provide safer, more accessible and more inclusive care.


Nikki Stiefel
Disability Liaison Officer – Team Leader
I've been working at BHS in the DLO role since August 2020 and prior to that, I was with the Adult Community Mental Health Team. At the time, I understood there was a significant gap in access to health services for people with disabilities, particularly related to COVID-19 testing and treatment, but the pandemic was also having an impact on access to usual health services. With my experience in health, disability, and mental health, I thought it would be a great opportunity to use my skills and knowledge of the sector to contribute to ongoing improvements.
What I love about my role is going out and seeing the clients, engaging in supporting them to access health services, and knowing that the involvement of the Disability Liaison Office, has made a positive impact on their care, even in just a small way. If I had one message for the community, it would be to "let us know the barriers you face when accessing health services and what support you might need, we're here to advocate and assist you to the best of our ability."


Erin Timms
Disability Liaison Officer
I have been completing my final 500 hours of placement for my Bachelor of Community Human Services with Ballarat Health Services and the Disability Liaison Office for the last 6 months, and now have started working within the team. While working with the disability liaison office I have worked on projects such as social stories and easy read documents for Ballarat Health Services for those with disabilities who were experiencing a gap in receiving health care, empowering this group during the pandemic to receive health care equal to the general population was extremely rewarding.
What I love about my role is helping within COVID-19 vaccinations and working closely with Ballarat Community Health and assisting in running the vaccination clinics at multiple sites across Ballarat including the Ballarat Specialist School, McCallum Disability Services and Uniting Breezeway supporting these clients to get vaccinated and engaging with them and helping them access health services in a positive and inclusive way. If I had one message to the community it would be "Reach out and let us assist in creating an inclusive and positive health care experience for you and your family".


Jessica Williams
Disability Liaison Officer
I am a Disability Liaison Officer with Ballarat Health Services and have completed both a Bachelor and Graduate Diploma in Psychology. I have many years of experience supporting and advocating for children and adolescents who have a range of complex support needs including Oppositional Defiance, Autism Spectrum, Attention-Deficit-Hyperactivity, and Intellectual Disabilities. Over the years, I have noticed that many young individuals with disabilities, and their families, are often faced with significant challenges with accessing health services. This gap has only further widened with the recent COVID-19 pandemic.
Utilising the skills and passion that I have for assisting individuals with disabilities, I recently began working with Ballarat Health Services. What I love about my role is providing support, guidance, and advocacy to individuals to make their health care journey successful. If I could share one message with the Grampians community, it would be to reach out to us as soon as you realise that there are barriers to accessing health services, so that we can assist you and your family.


Ben Peters
Disability Liaison Officer
I recently started this role as a DLO at BHS, I have been working as a community health nurse and immunization nurse since 2020. This work was primarily in high-risk accommodation settings such as residential disability settings and assisted living services. Working with some of the most vulnerable in our community has shown me the gap in access to mainstream health services and vaccination services.
With my past experience working within the community and assisting in vaccination of over 1,000 locals in Ballarat I saw this position as a great way to improve the health care service and working within this team to provide a positive experience to those who need and their families. If I had on message for our community, it would be "there is no such thing as a stupid question regarding your health!"


Dr Vishnu Mutthoju
Disability Liaison Officer and NDIS Consultant
I have been working at Ballarat health services and Stawell regional health with a dual role of Disability liaison offer and NDIS Consultant positions since May 2021. Before that, I worked as a coordinator of disability supports funded by the National Disability insurance scheme (NDIS). The mainstream health care staff expressed that the NDIS system was different to their regular scope of practice with complexities in comprehending the language of NDIS. As a DLO and NDIS coordinator, I had an opportunity join our BHS DLO Team to offer services in response to the COVID-19 pandemic, particularly with assistance to the C-19 vaccinations and give advice to staff and consumers regarding any NDIS related questions.
What I love about my role is the exposure to new learning experiences within the hospital and public health setting and the developing professional connections with stakeholders from a wide range of health practices. Additionally, I feel a sense of offering to the community with words of affirmation from the consumers and the BHS management.
My message to the community is that "the key to the progression of our DLO program is essentially learnt from the lived experiences of people with disability and working together with your inputs to establish equitable support and inclusion in the community".


Click here for more information about Ballarat Health Services' Disability Liaison Office.