NDIS & Disability Liaison Officer
Disability Liaison Officers (DLOs) can support our patients with disability, their carers and Ballarat Health Services staff during the COVID-19 pandemic. 
We can help people during the COVID-19 pandemic by providing assistance to access:
Testing and treatment for COVID-19
Usual health and medical services
Other services such as the National Disability Insurance Scheme (NDIS) or accommodation services
Support for all people with a disability, especially Aboriginal and LGBTQI people with a disability
We work with the health care teams to provide safer, accessible and more inclusive care during their hospital stay and outpatient clinic appointments.
Information about other activities we are undertaking at Ballarat Health Services as well as information from the Department of Health and Human Services can be found below:
NDIS Services
Ballarat Health Services is the proud provider of a variety of services for NDIS participants. Please visit the individual service website for more information about the services provided:
Information Sessions
We would like to invite you to the first of several zoom forums in 2021, where our NDIS services will be able to advise you of the programs/supports offered and requirements for access to their programs.
Department: Continence
Date: 11.00am - 12.00pm Thursday 22 April 2021
To Register your interest, please email the Disability Liaison Officer-Nikki Stiefel at Nikki.stiefel@bhs.org.au or call on 0419 883 146
Contact Details
For further information, please contact:
Disability Liaison Officer: Nikki Stiefel at nikki.stiefel@bhs.org.au or phone 0419 883 146
Hours: Monday and Thursday 9.00am - 1.00pm and Tuesday and Wednesday 9.00am - 5.00pm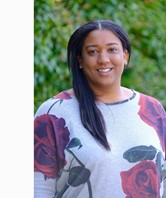 Nikki Stiefel - Disability Liaison Officer
Have something to tell us? We welcome all feedback from patients, family members or carers. Tell us more.