Graduate Transition Programs
Undertake your 12 month Graduate Transition Year with Grampians Health - Ballarat and work in a large Regional hospital, with Victoria's leading nurses. The Grampians Health - Ballarat Graduate Transition Year facilitates both your personal and professional growth. A well-constructed program will assist your development and help you gain confidence to succeed.
Following your Graduate Transition Year, your employment continues with an Enhancement Program which enables further consolidation over the following year.
Graduate Transition Year RN
A Graduate year with Grampians Health Ballarat will allow you to: 
Broaden your skills through acute, sub-acute, aged care,  and mental health patient care areas.
Embrace nursing research and learn through evidence-based practice, teamwork and openness.
Experience a high level of clinical support from dedicated clinical support nurses.
Grampians Health Ballarat offers a wide range of areas for you to work in. During the program, three clinical experiences provide a variety of exposure for graduates. Each graduate is required to experience both medical and surgical nursing throughout the year.
The Graduate Transition Year has an intake number of approximately fifty-five (55) participants annually. Professional Development days including new staff induction and nursing orientation is provided throughout the program. While providing support and guidance to the early entry practitioner in assisting a smooth transition from student to registered nurse is essential, the aim of the program is to develop confidence, clinical competence and skills of the multifaceted role of the registered nurse. Realistic learning experiences with regard to professional issues and self-development are also provided. Graduate nurses are employed eight days per fortnight.
Grampians Health Ballarat participates in the PMCV Allocation & Placement Service process for all graduate nurse vacancies. Further information and applications can be found here. 
Further information can be obtained by emailing: graduate.inquiries@bhs.org.au
You can also download an information brochure here. 
Graduate Transition Year Enrolled Nursing
The Centre for Education & Training offers a 52 week Graduate Transition Year for Enrolled Nurses. The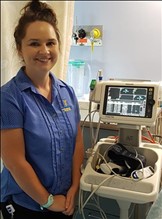 program runs annually with an intake in April. The participants rotate to acute, sub-acute and residential areas. Nurses participate in professional development days and are supported by the Graduate Support Team and a variety of nursing staff.
Further information is available from the Co-ordinator Graduate Nurses  - marilyn.kearney@bhs.org.au 
You can also download an information brochure here.
Graduate Midwife Program - Postgraduate Midwifery & Double Degree Nurse/Midwives
The Centre for Education & Training offer a twelve month Graduate Midwife Program which aims to support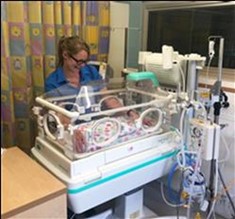 newly endorsed midwives during their transition from student to registered staff member. The graduate year of midwifery practice offers: evidence-based practice, provides a supportive learning environment, consolidate clinical skills and enhancement of existing knowledge and skills.
Further information is available from the Clinical Nurse Educator-Midwifery julie.lodge@bhs.org.au 
You can also download an information brochure here.
Inter-Professional Graduate Program (IPGP) (Nursing / Paramedicine)
The Centre for Education & Training partners with Ambulance Victoria to offer a 72 week Inter-Professional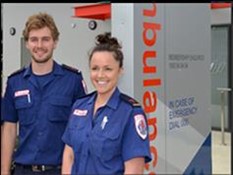 Graduate Program for Double Degree (Nursing/Paramedicine) graduates which aims to provide support and guidance to the beginning practitioner. The graduate program provides learning experiences that consolidate professional and personal development related to the roles of a Registered Nurse and Ambulance Paramedic, with rotations through BHS and AV- Grampians. This is a collaborative Graduate Program supported by Grampians Health Ballarat and Ambulance Victoria.
Further information is available from:
Marilyn Kearney
Co-Ordinator Graduate Nurses 
Grampians Health Ballarat
Email: marilyn.kearney@bhs.org.au and IPGPEnquiries@ambulance.vic.gov.au
You can also download an information brochure here.
Mental Health Graduate Nurse Program
Mental Health Graduate Nurse Program
The Grampians Mental Health and Wellbeing Graduate Nurse Program at Grampians Health Ballarat allows newly graduated Registered Nurses the opportunity to undertake a well-supported graduate year within the Mental Health Service at Grampians Health Ballarat. The aim is to ensure the nurse completes their placement with clinical competence, knowledge, skills and attitude to routinely deliver treatments to clients and their families in a recovery focused model of care.
Benefits of the Program include:
All Applicants will commence at the beginning of each year
Rotations through six areas including the Adult Acute Unit (AAU), Aged Acute Unit (SHU) Aged Residential Mental Health Unit, Secure Extended Care Unit (SECU), Prevention and Recovery Care Unit (PARC). Parent and Infant Unit (PIU) and identified community areas
Orientation Program includes the Grampians Health Orientation, Grampians Mental health orientation which includes an overview of the service, requirements of the graduate program and basic mental health principles and Safety Interventions training.
4 Supernumerary days are provided at the commencement of each clinical rotation.
6 Study days in addition to Professional Development Leave per the EBA, which if completed along with the prescribed assessment tasks will qualify applicants to Recognition of Prior Learning Points (RPL) at RMIT, University of Melbourne and Federation University Mental Health Nursing programs
Clinical Supervision will be from an experienced Mental Health professional which allows for reflective practice in a safe, supportive environment. Up to a maximum of 2 hours a month
Ongoing support from the Graduate/Post-Graduate Co-Ordinator and Mental Health Education Team
Post Graduate Program: Following completion of the Mental Health Graduate Nurse Program there is an opportunity to apply for a post graduate position within the Service. It is a requirement of most tertiary institutions who deliver post graduate studies in Mental Health Nursing that applicants have employment for the duration of their study. The Post Graduate Year offers two six-month rotations to a select bed-based area and a Community Mental Health Team on a part time basis (4 days a week)
Graduate and Post Graduate Nurses who have successfully completed their program will be offered ongoing employment at the end of their fixed term contract where an appropriately classified vacancy exists.
Application Process and Requirements:
Registered Nurse Div 1, with Australian Health Practitioner Regulation Agency (AHPRA) at university completion
No more than 12 months experience
Registered with PMCV website at Allocation and Placement (ASP) - details of this service visit the PMCV website
Direct applications to Grampians Health Ballarat


NB: Applications open on the same date as advertised via PMCV. The closing date is also the same.
For further information please contact Marice O'Brien Graduate/Post-Graduate Co-Ordinator-Mental Health on 5320 4100 or by email at Marice.O'Brien@bhs.org.au
Have something to tell us? We welcome all feedback from patients, family members or carers. Tell us more.