What is Public Health?
Public health is the work of promoting good health at a population level by protecting and improving the health of people and their communities. Public health practitioners achieve this by managing risks to health that are beyond an individual's capacity to control. This work involves promoting healthy lifestyles, researching disease and injury prevention, and detecting, preventing and responding to communicable diseases and other threats to health.  
About Grampians Public Health Unit (GPHU)
The Grampians Public Health Unit (GPHU) is a local public health unit hosted by Grampians Health Ballarat. The unit is part of a system of devolved public health units across Victoria, providing public health delivery and oversight state-wide. 
Director of Population and Public Health Professor Rosemary Aldrich and the GPHU team members work in partnership with health services and other agencies throughout the Grampians region. The GPHU's purpose is to strengthen the public health response to communicable diseases and other health issues within the catchment area.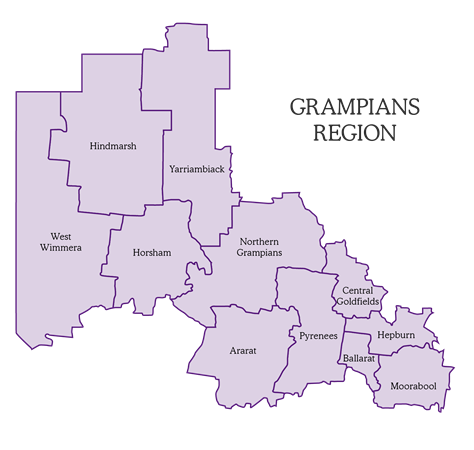 COVID-19 Response
Established by the Victorian Government in 2020, the GPHU has been instrumental in managing COVID-19 outbreaks, testing and vaccinations throughout the Grampians region.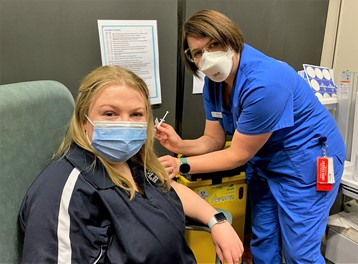 Prevention and Population Management 

 
The GPHU also play a key role in activities regarding the prevention and population management of a range of communicable and non-communicable diseases and conditions. Working in close collaboration with the Department of Health, the GPHU helps to lead a regional approach to health protection by strengthening population health strategy and outcomes (including social and structural determinants of health and health inequalities) and undertaking population health research. 
Ballarat 4 Kids
Ballarat For Kids (B4K) was convened in 2019 by the then Chief Medical Officer of Ballarat Health Services as a coalition of child health and well-being service providers across health, child protection, justice, welfare, housing, local government, education, volunteer, sport, business and philanthropic sectors in Ballarat. Victorian Department of Health seed funding supported Phase One which included stakeholder-driven system, service and strengths mapping, and identification of key points of leverage for action. Phase Two is aimed at incorporating equity-focus, improvement methods and alignment to the Australian Research Alliance for children and Young People's (ARACY) "The Nest" into the work of each service provider. Phase Two commenced in July 2022 and is resourced by the Grampians Public Health Unit, as is the Grampians for Kids program.
B4K was a finalist in the Victorian Early Years Awards November 2022.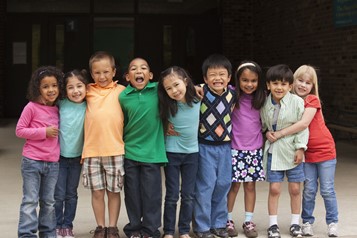 Contact GPHU
To contact the GPHU please email us at phu@gh.org.au 
Have something to tell us? We welcome all feedback from patients, family members or carers. Tell us more.