Why Mike loves being a BRICC Driver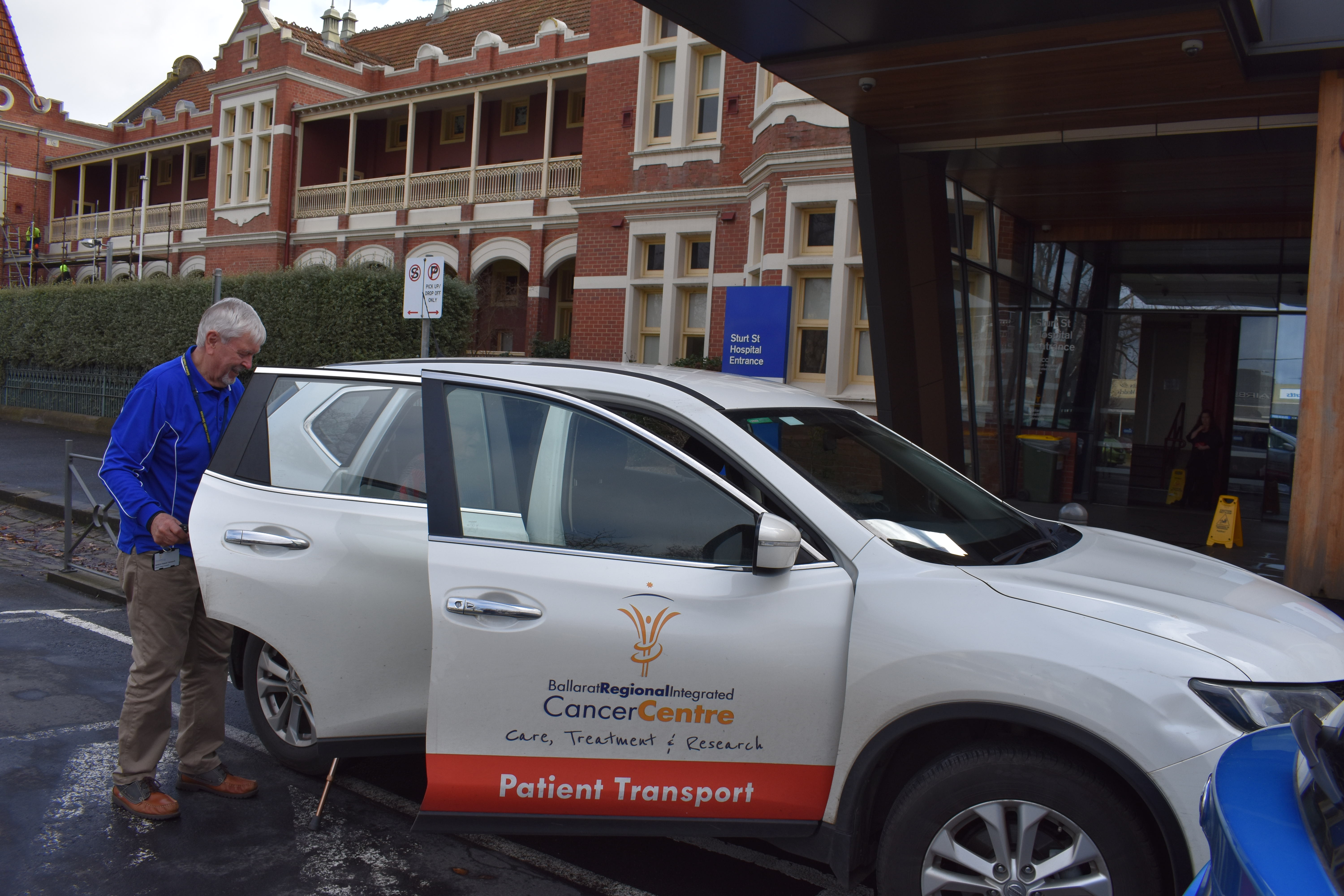 Ballarat Regional Integrated Cancer Centre has a number of volunteer drivers, who offer their time to drive cancer patients to and from their appointments. These drivers travel across the Grampians region, bringing patients to BRICC or taking them home again as required.
Mike Chennell is a BRICC Driver, who is also a cancer survivor. He shared part of his story with us. 
"I originally started volunteer driving interstate and loved it – I started after my retirement in Perth, and have since volunteered in Adelaide as well, before joining the BHS volunteer team in 2019," Mike says. "I love driving. It's about occupying my brain and mind, and getting out and doing something." 
Mike likes to gauge the mood of patients who he drives. "When someone gets in the car, you can tell instantly whether they want to chat or whether you should just say 'good morning' and leave it at that, and that's okay." 
"You get to know some of the patients you drive reasonably well. You don't get too close, it's a professional thing, but it's nice to hear about how people are going." 
In 2017, Mike was diagnosed with cancer and began treatment at a facility in Melbourne. When he moved to Ballarat in 2018, his treatment also moved to BRICC.  
Sometimes Mike will pick up a patient who is having a bad day, but he doesn't take it personally. His aim, which he says he learned from another volunteer driver, is just to get in the car and be himself. 
 "I enjoy sharing experiences – not necessarily my own, but being able to share what someone else has been or is going through. You can put 15 people in a room who are all having chemo, and not one of them will have the same side effects," he says. "It's not about telling my story, it's about sharing what they are going through. 
"If someone asks whether I've experienced cancer, then I'll let them open the door for that conversation, but it's not one I start myself." 
He says having been a cancer patient gives him an entirely different perspective when volunteer driving for BRICC. While he wasn't aware of any programs outside his treatment in Melbourne, when he moved to Ballarat he met an oncology nurse who talked him through the activities and programs available through BRICC and the Wellness Centre. 
"When you are diagnosed with cancer, your mind goes into negative gear. You think 'I've got cancer, I need treatment' and you don't necessarily hear about all of the programs and benefits that are available to you," Mike says. "I like to suggest some of the programs I found beneficial during my treatment. If the door opens for me to say 'look, I've tried this…' then I will, but sometimes I might suggest it as 'someone I know found oncology massage really beneficial' if I haven't told my passenger that I had cancer." 
Mike has had his last treatment, and although the BRICC drivers program was suspended for much of 2020 due to COVID restrictions, he didn't stop volunteering throughout his treatment. He continues to volunteer at BRICC, offering to drive when someone else isn't able to fill their regular shift.