What to do if you're COVID-positive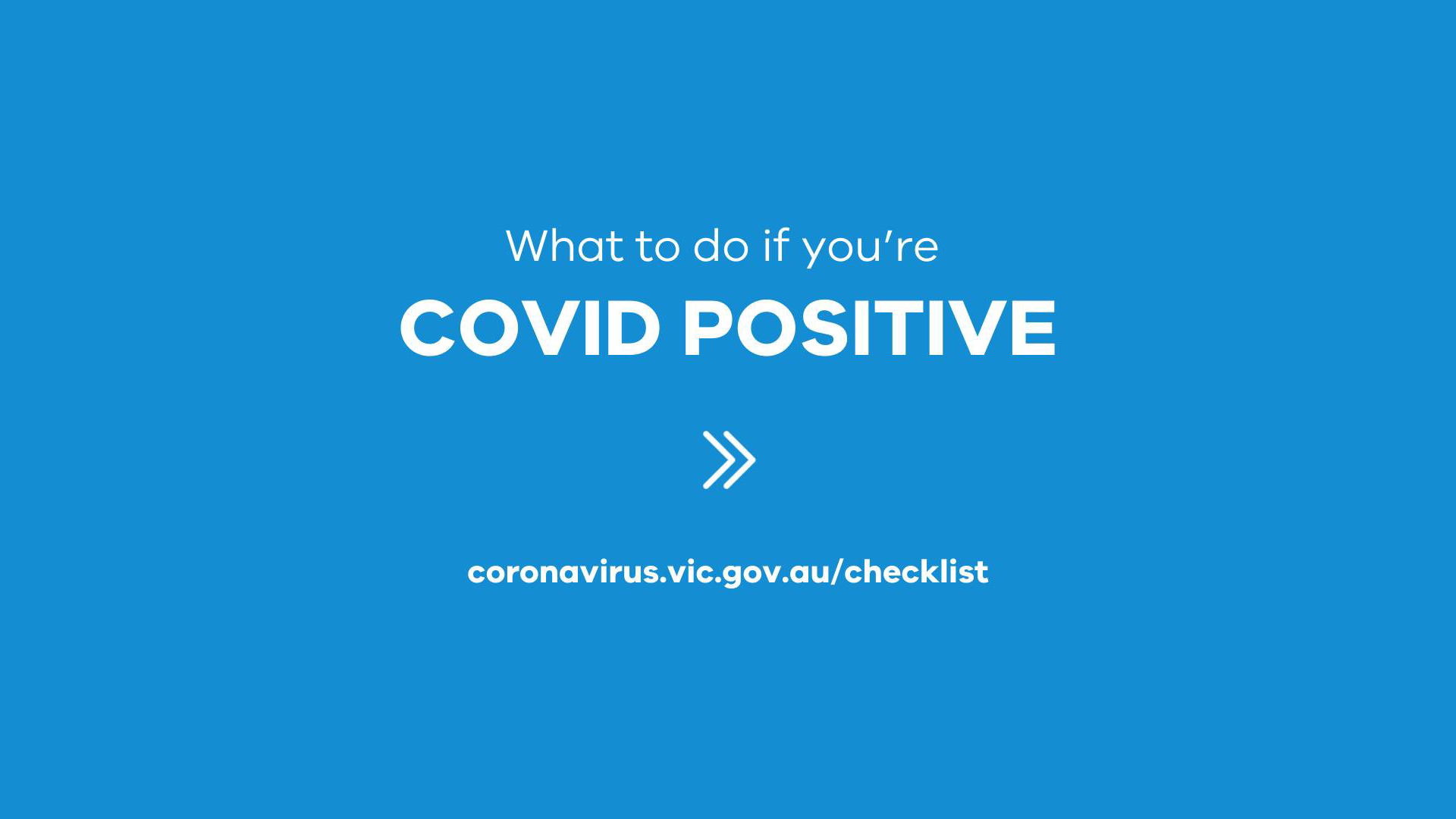 As the number of COVID-19 cases rises in our region, it's important to know what to do if you test positive.
When you test positive (or report a positive Rapid Antigen Test), you will receive a call to assess your level of symptoms. You can also check your own COVID-19 symptoms via: https://www.healthdirect.gov.au/symptom-checker/tool and follow link to Coronavirus 
Many COVID-positive patients in our region will be self-monitoring, particularly when they have mild symptoms. This chart shows which symptoms are common, and what steps to take if you need help. 
Acting Executive Director Acute Operations Dr Jaycen Cruickshank said for COVID-positive people can access the symptom checker via Health Direct.  
"If the symptom checker identifies you have moderate symptoms, you may be advised to see your GP or attend a respiratory clinic. Our BHS at Home medical team have noted that in addition to the recommended over the counter medications, patients with moderate symptoms may require a medication to assist with nausea or vomiting, such as ondansetron, or a medication that assists with breathing symptoms such as budesonide," Dr Cruickshank said. 
"This type of medication may be available via your GP via a phone or telehealth consult. This advice may assist patients who are COVID positive who will be triaged and streamed via Health Direct. Most patients will self-monitor at home and high-risk patients are monitored by our Health Service. This approach will ensure that the Ambulance and Emergency Department is available to prioritise patients when they have severe symptoms or emergencies. Saving Triple zero for emergencies will help the entire system provide care to those who need it most." 
For more information about what to do you if are COVID-positive, visit: https://www.coronavirus.vic.gov.au/checklist 
To see how to isolate and safely manage symptoms at home, visit: https://www.coronavirus.vic.gov.au/managing-covid-19-home