Volunteer Welcome Team Return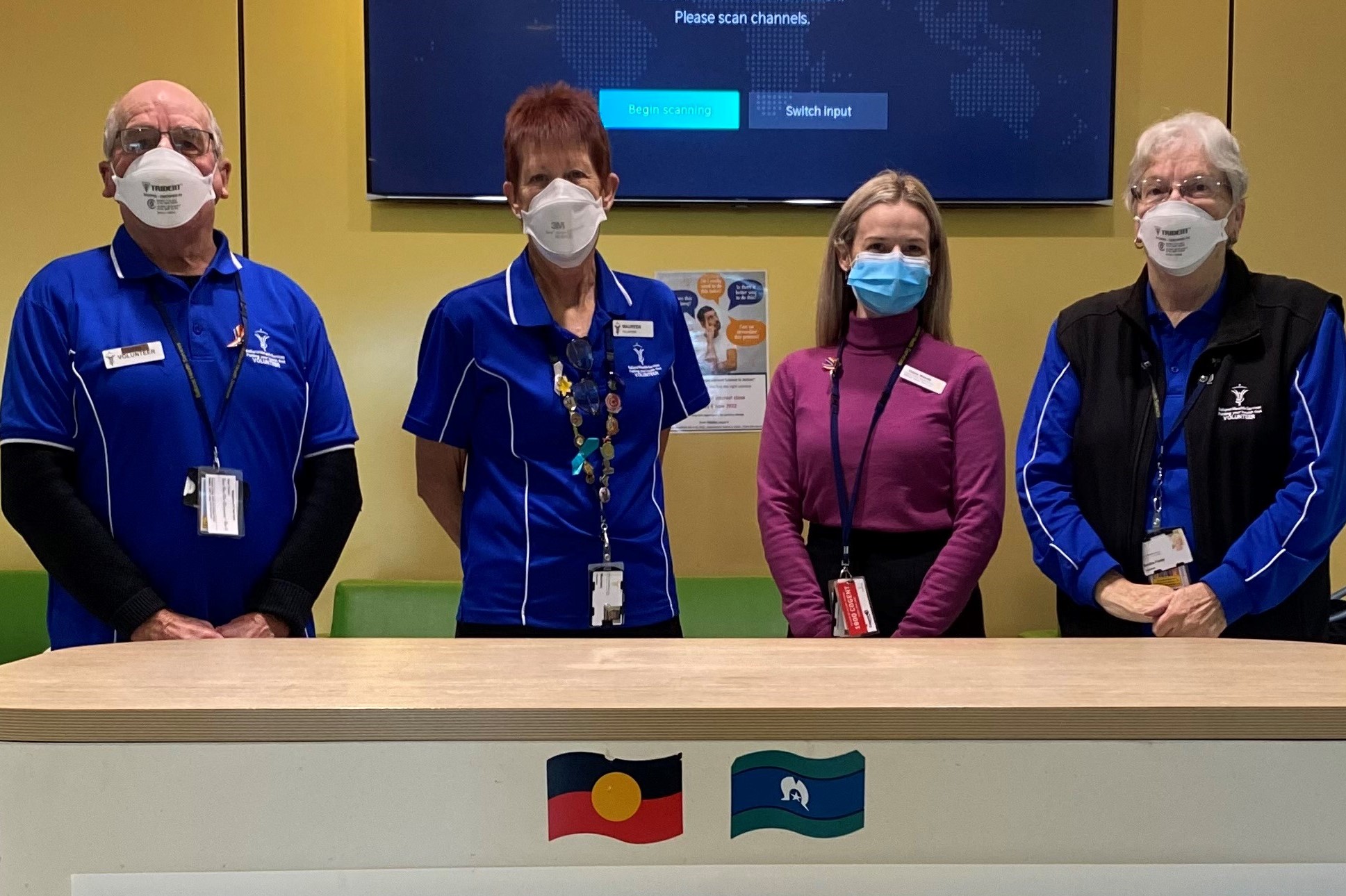 Welcome Team Volunteers: Owen, Maureen and Sandra pictured with Claire Woods
There was great excitement in the GP foyer recently as we welcomed back our volunteers who make up the Welcome Team.
The team consists of 13 volunteers who provide information to visitors and patients and help guide them to their destination within the hospital, an even more important task with the redevelopment now underway.
The dedicated team also provide a warm welcome to not only patients and visitors but staff as they enter the building.
So wonderful to have the Welcome Team back at the hospital, such a vital part of our organisation.