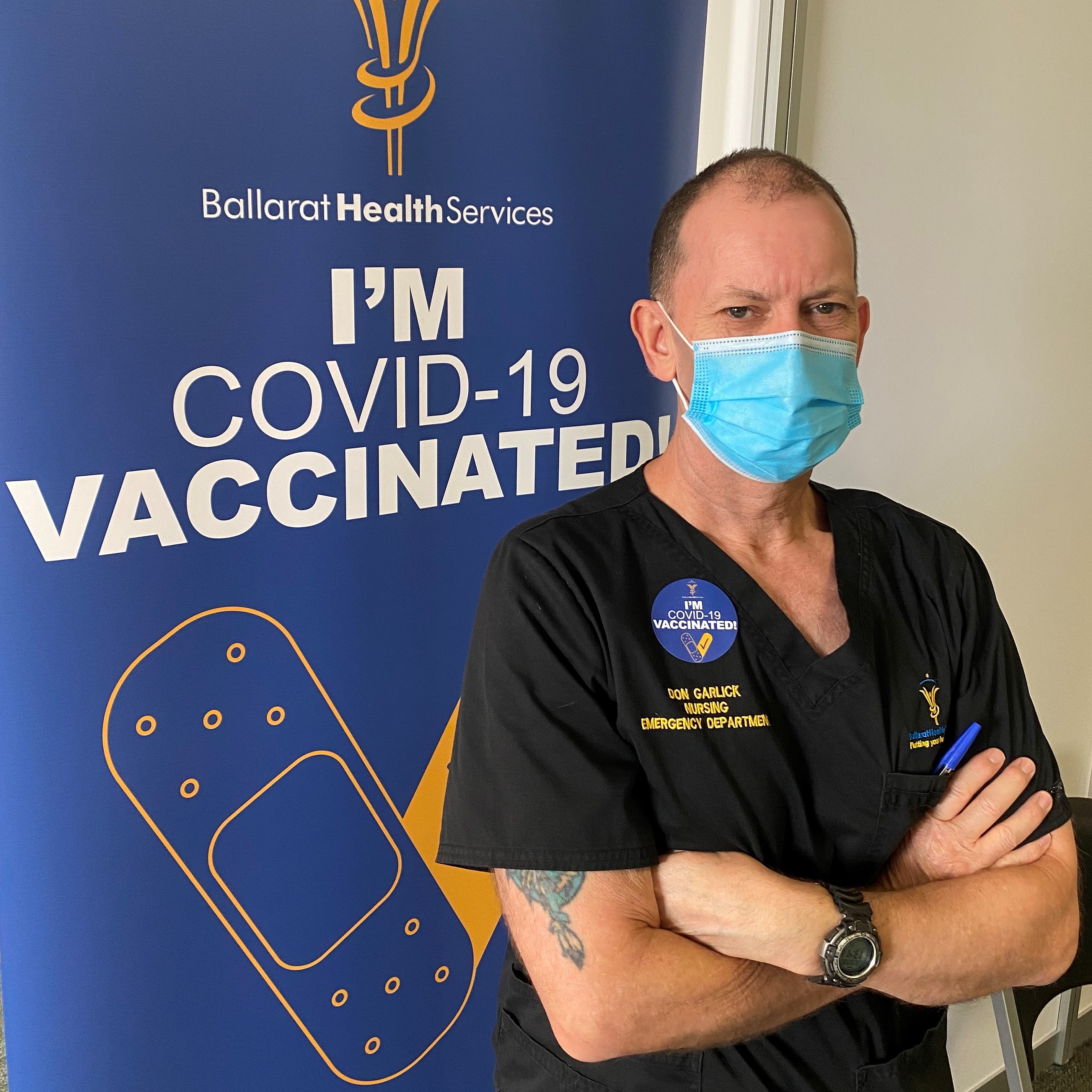 Content updated Saturday 1 May 2021
From Monday 3 May, Ballarat Health Services' Community Vaccination Clinic (CVC) will be vaccinating adults aged 50 years and over. 
An appointment to be vaccinated is not necessary, but to avoid long wait times appointment bookings are preferred.  
To book an appointment please call the Victorian Vaccine Call Centre on 1800 675 398. The community is also invited to come along to the clinic and make an appointment for another time. 
When people call to book they will be asked a series of screening questions to confirm eligibility and then they will be booked in to receive the vaccine.   
Eligible adults wishing to be vaccinated without an appointment can attend the clinic between 10.00am and 5.00pm Monday to Friday. 
BHS cannot guarantee how long people will need to wait. 
From Saturday 8 May the clinic will be open each Saturday and Sunday.  

Before arriving, people are encouraged to check their eligibility by visiting https://www.health.gov.au/initiatives-and-programs/covid-19-vaccines/phase-1b.  Those who are not eligible will not be vaccinated. 
The type of vaccine offered to eligible adults is determined by age. 
The AstraZeneca vaccine has been approved by ATAGI for safe and effective use in people aged over 50 years.  More information about the AstraZeneca vaccine is available at https://www.health.gov.au/initiatives-and-programs/covid-19-vaccines/learn-about-covid-19-vaccines/about-the-astrazeneca-covid-19-vaccine 
Adults aged over 50 years will be offered the AstraZeneca COVID-19 vaccine. The Pfizer vaccine will not be offered to adults in this age bracket.  Those who want to be vaccinated and have concerns about receiving AstraZeneca because of their personal health history should discuss their concerns with their GP. 
Eligible adults aged under 50 years will be offered the Pfizer COVID-19 vaccine.  The CVC has also resumed the rollout of the AstraZeneca COVID-19 vaccine to eligible adults aged under 50 years where the person has given informed consent based on an understanding of the risks and benefits of the vaccine.   
The community is reminded that this vaccine is not mandatory; it is your choice. However, you do not get to choose which vaccine you are offered, regardless of where you book your vaccination. Both AstraZeneca and Pfizer vaccines are safe and effective and will protect people from becoming seriously ill with COVID-19.   
The community is reminded not to call the Mercure or Ballarat Health Services to make a vaccination appointment or check on wait times.