Transition to new Regional Assessment Service
Aged Care
Aged Care Assessment Service
Ballarat Health Services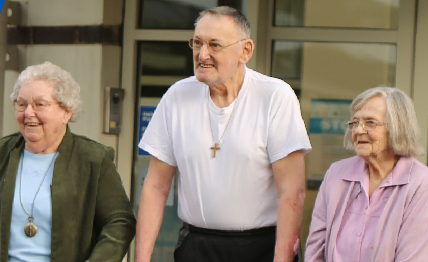 The Hepburn Shire Regional Assessment Service will transition to Ballarat Health Services from 1 July 2020.
Hepburn Shire Council has been delivering entry level Regional Assessment Services as part of the National Aged Care Reforms from 1 July 2015.  This service will now transition to Ballarat Health Services, who are the provider of the Aged Care Assessment Service and complete comprehensive aged care assessments.
Hepburn Shire Council CEO, Evan King, said that as the Aged Care reforms have progressed, the preferred model for delivery of assessment services is to move to a streamlined model. 
With a skilled clinician workforce at Ballarat Health Services that includes nurses and allied health professionals, the community will receive a quality service.
"We see this as a positive step for both the community and Council.  Nothing will change for the community, they will continue to contact My Aged Care in the first instance who will deal with their referral," said Mr King.
Ballarat Health Services CEO Dale Fraser said the organisation was looking forward to supporting the Hepburn community through the Aged Care Assessment Service.
"We're excited to bring our aged care assessment expertise to the Hepburn region, to ensure that each client's support needs are understood," Mr Fraser said. "Our approach assesses the client's needs holistically, with a focus on wellness and reablement to help determine which services can help them reach their goals.
"By extending this service, we can ensure that our aging population's needs are being assessed equally across the region from the Grampians through to Hepburn."
Ballarat Health Services' Aged Care Assessment Service currently operates in the Ballarat and Grampians regions.