Thank you to our community
#OurCommunity
#WorldClassHealthCare
COVID-19 Testing
OurBHS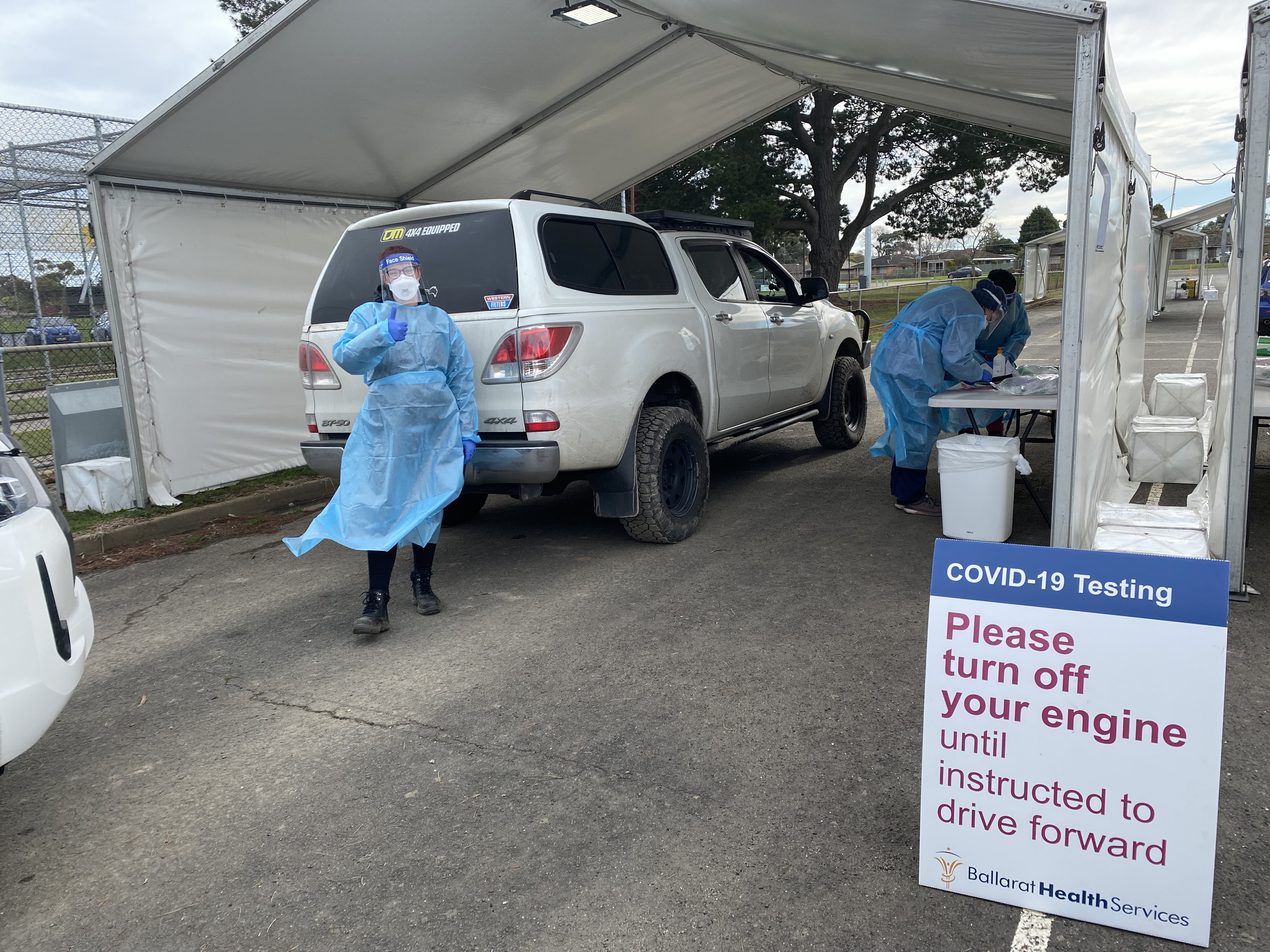 Yesterday our pop-up testing at Marty Busch Reserve closed, after a very busy fortnight testing and tracing our community to beat down this latest outbreak. Each time we enact a COVID response, we rely on our community to assist with a range of needs – generously and immediately. Each time we are overwhelmed by the level of support we receive. It takes a village to raise a testing site!
This time, we want to send out a huge THANK YOU to the following people and businesses who do not work for Ballarat Health Services, but who have demonstrated a true community spirit by supporting us:
V-line for the use of Platform 2 at Ballan Train Station
A1 Traffic Management
Ballarat Police
Coates Hire (Bobbie and Jo)
Harry the Hirer
Mobil Service Station, Ballan (Pauline) for feeding the troops
Dorevitch Pathology
City of Ballarat (Phil and Darren) for logistical and operational support
Ballarat Community Health testing team support
Moorabool Shire Council (Andy, Cherie, Genevieve, Phil, Stewie, and Melissa) for logistical support
Ballan District Health and Care for logistical support
Sovereign Press (Brad and Claire) for rapid signage needs
Ballarat Fire Brigade for the use of sheds at Marty Busch Reserve
Sebastopol Football Club for use of Junior Football rooms for staff breakout space (Narelle Cromb)
CNH Automotive (Noel and Chris Hodder, and Damian Jenkins) who went above and beyond in bring all the supplies/equipment from Ballan back to Sebastopol on a Friday evening to ensure we could operate at Marty Busch Reserve the next morning. 
Adam McCaw Carpet Laying for providing an emergency solution to the Marty Busch Reserve mud!
Subway (Albert Street Sebastopol) for feeding the troops
And to anyone we have missed on this list – and to anyone who has offered support in previous responses - who offered support when we needed it most.
We really are in this together.
Until next time, thank you.