Supertees Donation
Wednesday 22 September 2021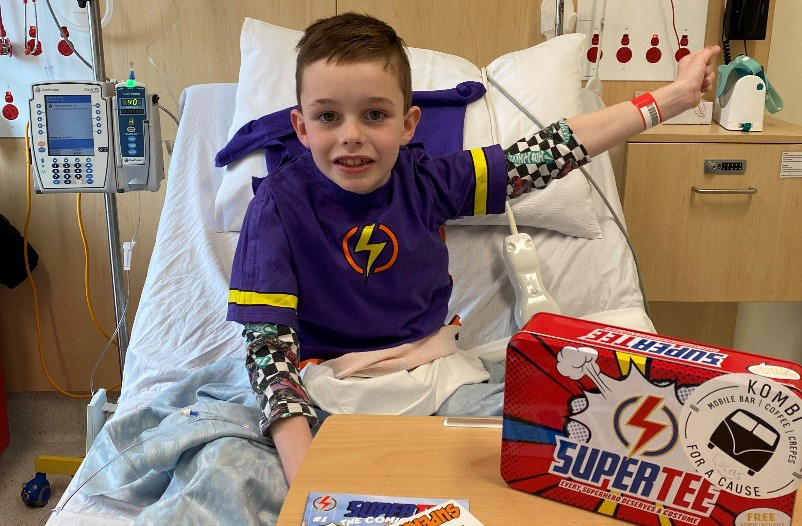 Paediatric patient Lucas zoning his superpower after being gifted a Supertee from BHS staff
We were thrilled when Kylie Garrett from Kombi for a Cause reached out to us with a donation of Supertees for young patients in the Cotton On Foundation Children's ward.
Supertees are designed to allow children to imagine they have superpowers, to support them during their hospital stay.
Kylie started her business with the intention of giving back (and to share her love for good coffee) and make a difference in our community. Kylie is extremely grateful for the enthusiastic response from her customers that allows her to do so.
A massive thanks to Kylie for this creative donation - yet another example of the wonderful community we live in, and the passion our community has for giving for the benefit of others.