Scrubs for Staff keeping volunteers busy during COVID-19
#OurCommunity
Ballarat
National Volunteer Week
volunteers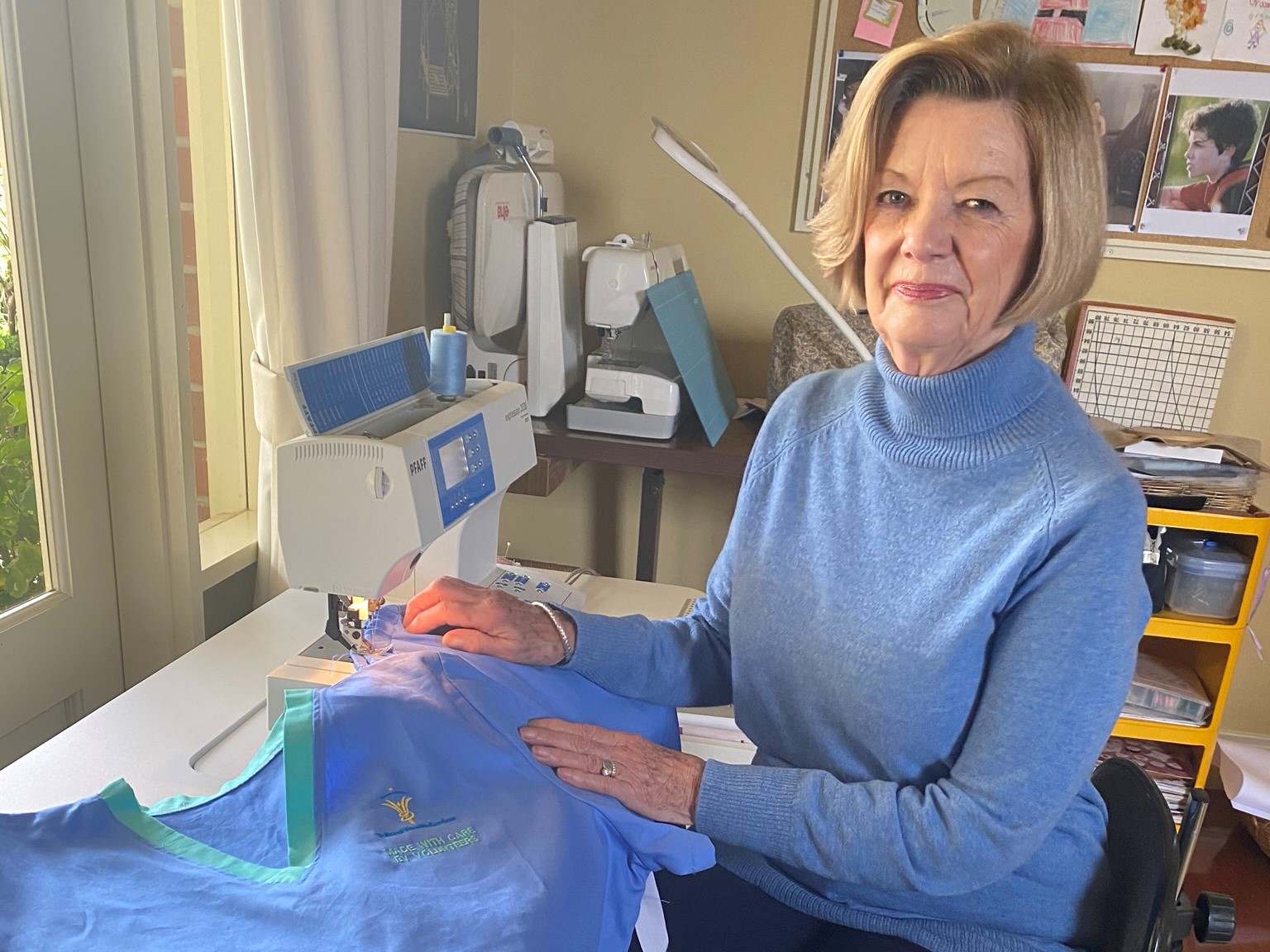 Volunteer Marlene sews Scrubs for Staff
This National Volunteer Week, Ballarat Health Services has launched Scrubs for Staff, a volunteer initiative to make 500 sets of new scrubs for Ballarat Hospital frontline workers.
Covid 19 Infection Control practices led to the use of more scrubs.  In response to the increase in demand for scrubs throughout COVID-19, the 'Scrubs for Staff' Program was initiated. 
Many of the nearly 50 participants are long-term Ballarat Health Services volunteers who have joined the initiative as a way to continue to give back to the organisation during the COVID-19 outbreak.
Ballarat Health Services CEO Dale Fraser welcomed the initiative, and thanked the volunteers for their ongoing dedication to the organisation.
"I am continually in awe of the commitment of the nearly 300 volunteers who give their own time to Ballarat Health Services each year," Mr Fraser said. "Scrubs for Staff is just one example of the many wonderful initiatives that our volunteers have joined to continue giving back to Ballarat Health Services while our face-to-face volunteer programs are suspended.
"Volunteers are integral to Ballarat Health Services, and this National Volunteer Week is a particularly special one as we reflect on how dedicated our volunteers are, even throughout the COVID-19 outbreak."
Volunteers will be working in their own homes sewing new scrubs to be worn by Ballarat Health Services' Emergency Department and Intensive Care Unit staff, following an increase in demand for the garments during this time.
The Scrubs for Staff initiative was created by community volunteers and members of the Ballarat Health Services team. Local workwear business Hip Pocket Ballarat have signed on to support the program by completing each pair of scrubs with an embroidered uniform logo and the message 'made with care by volunteers'.
The program is well-timed to respond to the increase in demand for scrubs throughout COVID-19. Scrubs are protective garments, usually a uniform top and pants, designed to be used by doctors, nurses and health workers.
Local community organisations including the Ballarat Neighborhood Centre and Ballarat Community Health have joined the initiative, and are welcoming new volunteers to participate. 
Anyone interested in volunteering for or donating material to the initiative can contact Volunteer Services.