Prosthetics and Orthotics Unit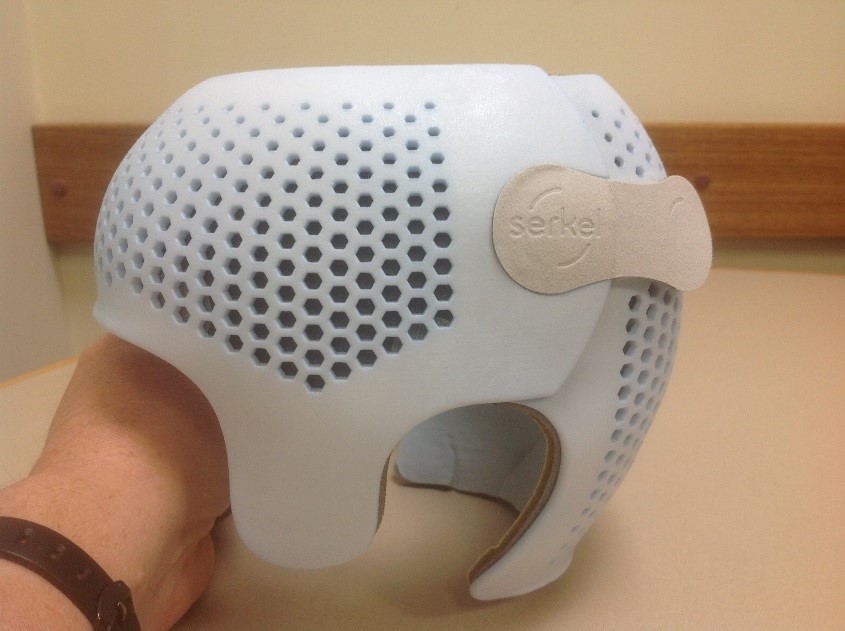 3D baby helmet
The BHS Prosthetics and Orthotics Unit are particularly excited about some new equipment that has recently been funded by The Oliver Family Foundation and BHS Foundation.
The Computer-Aided Design and Computer-Aided Manufacture (CAD CAM) replaces and improves the casting and cast modification steps traditionally used in the manufacturing process. The key benefits of the new equipment include: greater clinical efficiency, more responsive service provision to clients, reduced manufacturing costs, quicker time frames and the elimination of cast storage and manual handling risks. Carvings are made using lightweight polyurethane foam which is approximately 15-20 times lighter than plaster.
A wonderful innovation and impressive addition to BHS Prosthetics and Orthotics department. Thank you to The Oliver Family Foundation for their ongoing financial support to our hospital and also the BHS Foundation for their financial input into this project also.