Preparation for the demolition of the Eildon House and Edward Wilson buildings commenced this week as part of the Ballarat Base Hospital Redevelopment.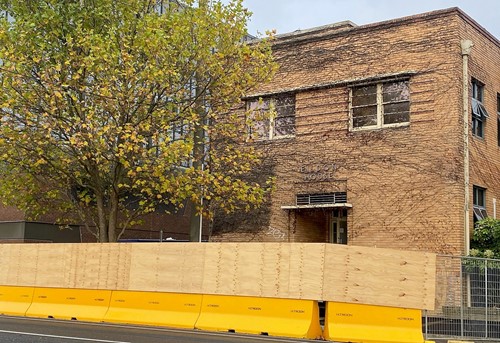 While minor demolition works will occur between now until the end of April, the bulk of works is due to occur later this month and through until late June.
Works are scheduled to take place from Monday to Friday between 7am to 5pm.
To minimise disruption, the following measures will be in place:
noise and vibration monitoring;
noise control measures; and
dust suppression using water.
The demolition of these buildings will pave the way for construction of a new building to house a state-of-the-art pharmacy, pathology and centre for education and training.
If you have any queries regarding the redevelopment, please email redevelopment@bhs.org.au