New patient transport vehicle for BRICC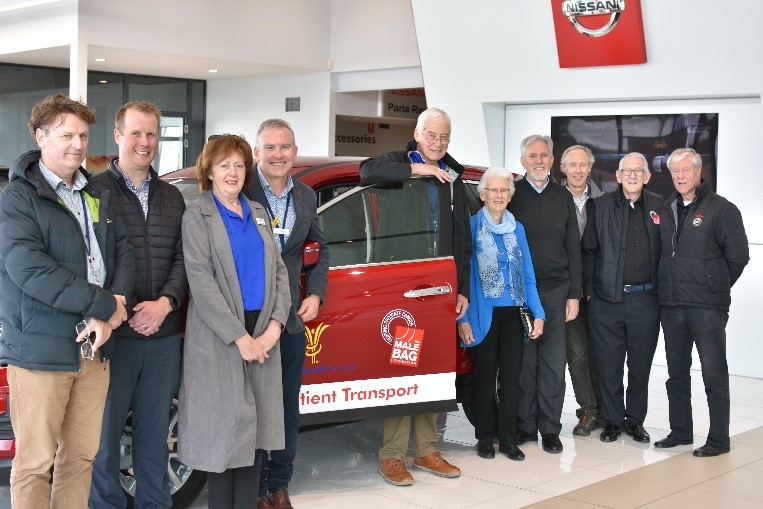 Last Thursday BRICC received a new Nissan X-trail for the Volunteer Driver patient transport service – generously donated by the Peter Stevens family and the Male Bag Foundation.
This upgraded vehicle replaces the original Male Bag patient transport car – which travelled over 100,000 kms in less than three years! The car was received by Steve Medwell, Director Medical Services, volunteer drivers Bernadette and Tom, and Tristan Cooney and Brennan Roberts from Supply.
Thank you to Peter Stevens and the Male Bag Foundation for helping keep this important service on the road!