Introducing the Wren family, our Dry July Ambassadors for 2021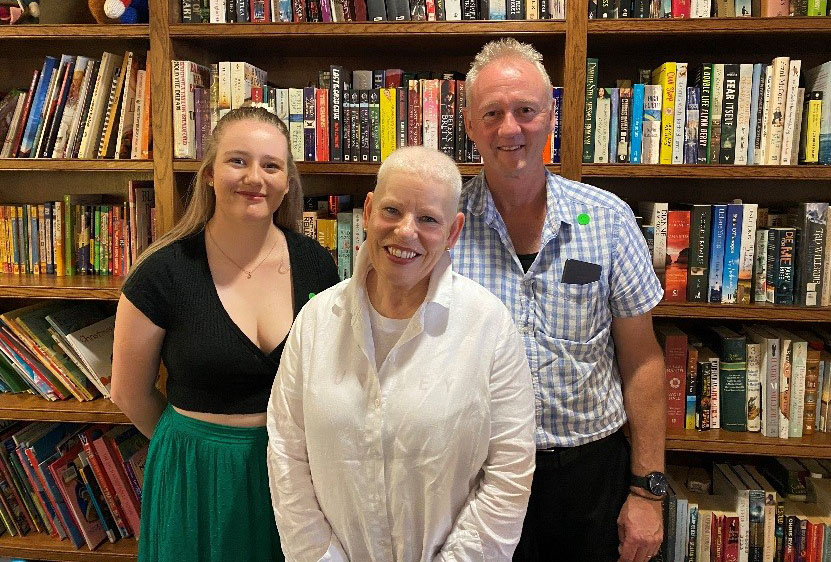 2021 Dry July Ambassadors Shayne & Denise Wren, with daughter Gabrielle
The Wren Family are our Dry July Ambassadors for the upcoming 2021 campaign.
In the past 3 years, both Shayne and Denise have had their cancer treatments in BRICC. Dry July asks participants to sign up and give up alcohol for a month, gaining sponsorship from family, friends and work colleagues to raise funds in support of those going through cancer treatment.
Our own BRICC Wellness Centre is the local beneficiary with funds raised going directly to funding the many wonderful programs on offer.
Both Shayne and Denise Wren cannot speak highly enough of the Wellness Centre and the programs made available to them during their cancer treatments. Their daughter Gabrielle speaks warmly of the Centre and how beneficial it has been for their family during the most challenging of times.
Keep your eye out on Ballarat Health Services Foundation Facebook and other BHS platforms over the next few months to be part of the Dry July campaign and learn more about our wonderful Ambassadors, the Wren Family.