Enrolled Nurse Traineeship - applications close 3 November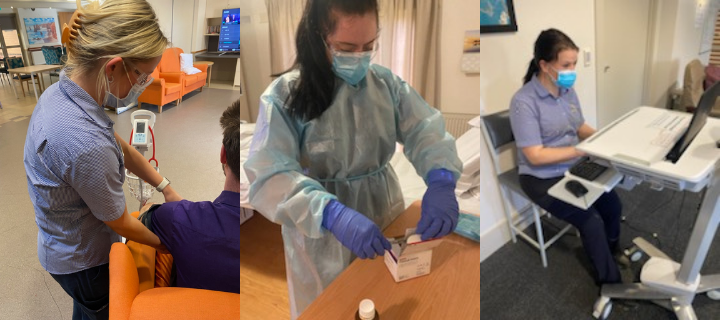 Ballarat Health Services is looking for enthusiastic, passionate and motivated people to begin their career in nursing through our Enrolled Nurses (EN) Trainee program.
This is an excellent opportunity for those who have always wanted to be a nurse, or someone who is looking for a career change but can't afford to not work while they study. 
Successful applicants will be enrolled in a Diploma of Nursing through Federation TAFE, and will be paid to study and work while they become qualified Enrolled Nurses. They will also have the opportunity for hands-on training in the largest nursing workforce in the Grampians region, with experience across aged care, acute, mental health and sub-acute settings.  
The traineeship will commence on 17th January 2022, and end in early February 2024, and successful trainees will qualify as Enrolled Nurses at this time. Trainees are paid per hour for their study and work time, with pay starting at $23.99 per hour.
Classes are held on site at Ballarat Health Services on Monday, Tuesday and Wednesdays, and for the first six months participants work Thursdays and Fridays, shadowing qualified team members. Following the initial six months, the two weekly working days will be rostered between Thursday and Sunday. There are no night shifts during the traineeship, and all participants will rotate to a different facility for placement every four months. The traineeship encompasses 400hours of clinical experience across Ballarat Health Services sites.
This comprehensive program is designed to provide competent and professional nurses to the Grampians region health workforce, with the aim having those who are trained locally to stay and work within the region.
Enrolled Nurses are a critically important part of Ballarat Health Services, delivering high quality patient care while also building good relationships with the patients, clients and residents they're caring for.
Applicants for the Traineeship must have basic computer knowledge and keyboard skills, be able to effectively manage their time and resources, set high standards of performance for themselves and others, have good communications skills, and work cooperatively with others.
Applications for the EN Traineeship close on Wednesday 3 November. 
Click here for more information or to apply.