COVID-19 Vaccine one step closer!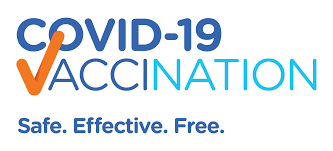 This week marks an exciting and historic chapter in the fight against COVID-19, with the arrival of the Pfizer vaccine in Australia. The rollout of the COVID-19 vaccine to regional Victorians is one-step closer.
Federal Health Minister Greg Hunt has announced the commencement of Pfizer COVID-19 vaccinations in private residential aged care facilities across Australia, from next week, and today, Victorian Health Minister Martin Foley announced that from Monday Victorian health professionals will also start delivering doses across the State, commencing with hotel quarantine and health hotel workers, airport and port workers, high-risk frontline health staff, and public sector residential aged care staff and residents. 
Ballarat Health Services welcomes both announcements and supports the Commonwealth and State Government prioritisation of doses.    
"Seeing footage of that first plane landing, with Australia's first supply of the Pfizer vaccine on Monday was a historic moment.  We are all tired of COVID-19 and the impact it is having across the world.  Seeing that footage during yet another lockdown gave me a great sense of relief" commented Dale Fraser, CEO Ballarat Health Services 
The Pfizer vaccine is the first COVID-19 vaccine to receive Commonwealth regulatory approval from the TGA in Australia. It meets high safety, efficacy and quality standards. Two doses of the vaccine will be provided at least three weeks apart. The Commonwealth is set to provide 59,000 doses of the vaccine to Victoria over the first four weeks. 
Ballarat Health Services will host one of nine Pfizer vaccination hubs across Victoria.  
Dale Fraser said "The vaccination rollout plans are on track and we will be ready to commence immunisation in line with Department of Health guidelines, when the vaccine is received. Our team is working with DHS and local health providers to coordinate vaccinations across the Grampians region, and the focus will be to ensure that the vaccination is made available to all those who chose to be vaccinated, in a very safe, inclusive and accessible way." 
Minister Foley announced that the Barwon Health hub will begin its public sector residential aged care program from next week, trialing an outreach model to be implemented across regional Victoria. 
"The community are looking to Ballarat Health Services for information on the vaccination rollout, as they should.  Just as the community put their trust and confidence in our ability to carefully and methodically identify, contain, and trace COVID-19 outbreaks in our community, they can now trust us to carefully and methodically manage the vaccination program" said Associate Professor Rosemary Aldrich Clinical Director Grampians Public Health, Ballarat Health Services. 
Hubs at Ballarat Health Services, Albury-Wodonga Health, Bendigo Health, Goulburn Valley Health, and Latrobe Regional Hospital will begin operating in the coming weeks. 
The following links provide helpful information on the vaccination rollout: