Christmas Cancer Raffle raises over $14,000 for Cancer Wellness Centre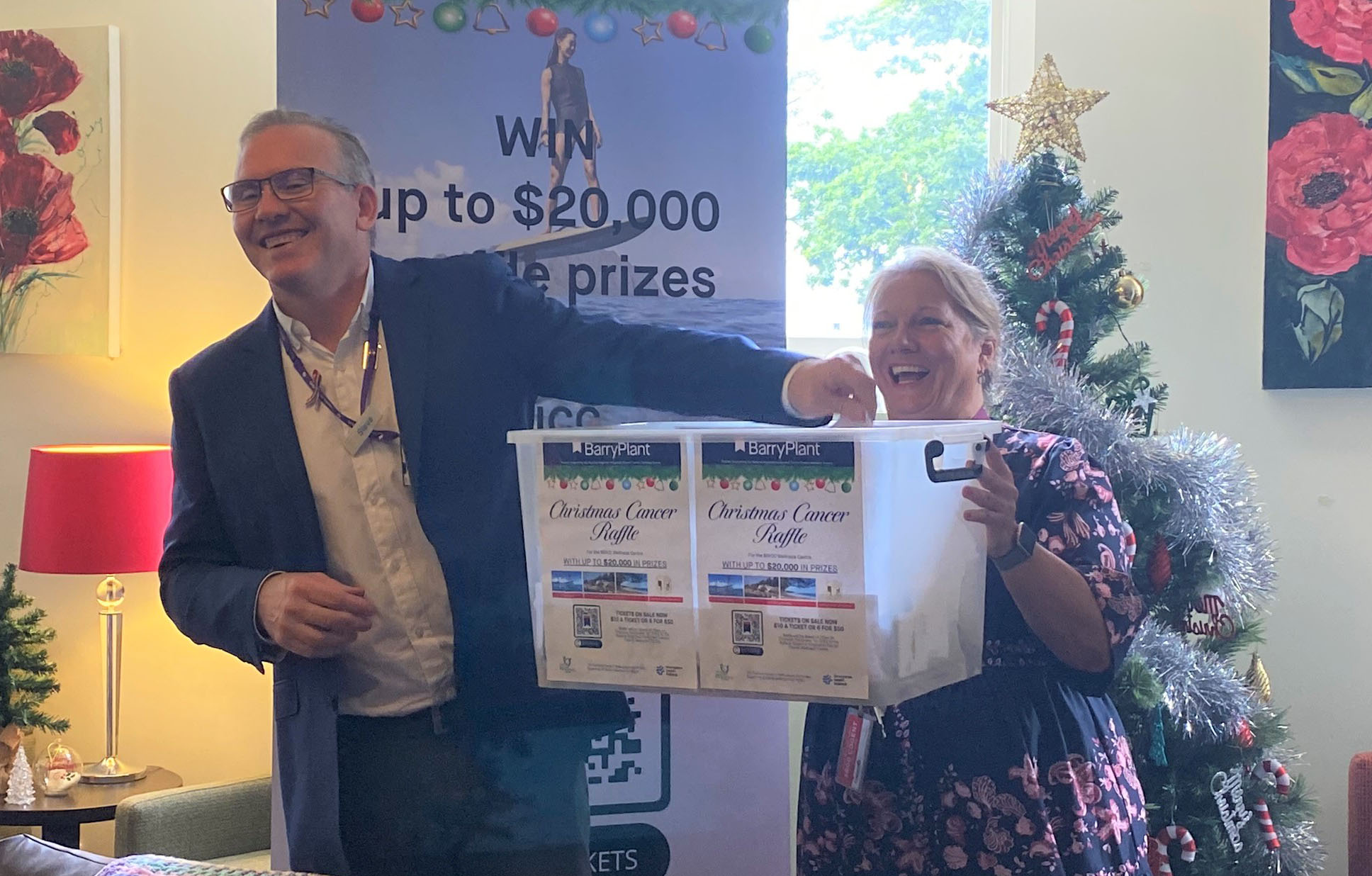 Steve Medwell, Director of Cancer Services and Simone Noelker, Manager of the Cancer Wellness Centre
All proceeds from the raffle will go to providing free support and education to cancer patients in our region. The raffle was drawn by Steve Medwell, Director of Cancer Services and Simone Noelker, Manager of the Cancer Wellness Centre. Simone was delighted.
'It's a fantastic result. It makes such a big difference to what we can do and what programs we can run. We offer 18 different programs, with a focus on supporting people with cancer to take an active role in their health and well-being.'
We would like to extend a heartfelt thank-you to our corporate sponsor Barry Plant, Ballarat who were the driving force behind the raffle. We would also like to thank our generous donors: Fliteboard, Bunnings Warehouse Delacombe, Ballarat Property Styling, Real Property Photography Ballarat, Sovereign Press and Lucy's Lane Port Fairy.
The Cancer Wellness Centre relies entirely on community donations and fundraising. It is a welcoming retreat for cancer patients and their families and carers. It also offers a wide range of support groups and education sessions, from yoga, and walking groups, through to smoking cessation and financial advice. All services are provided free of charge and are available to all cancer patients in our region, regardless of where they are having treatment.