Christmas appeal funds new Aged Care bus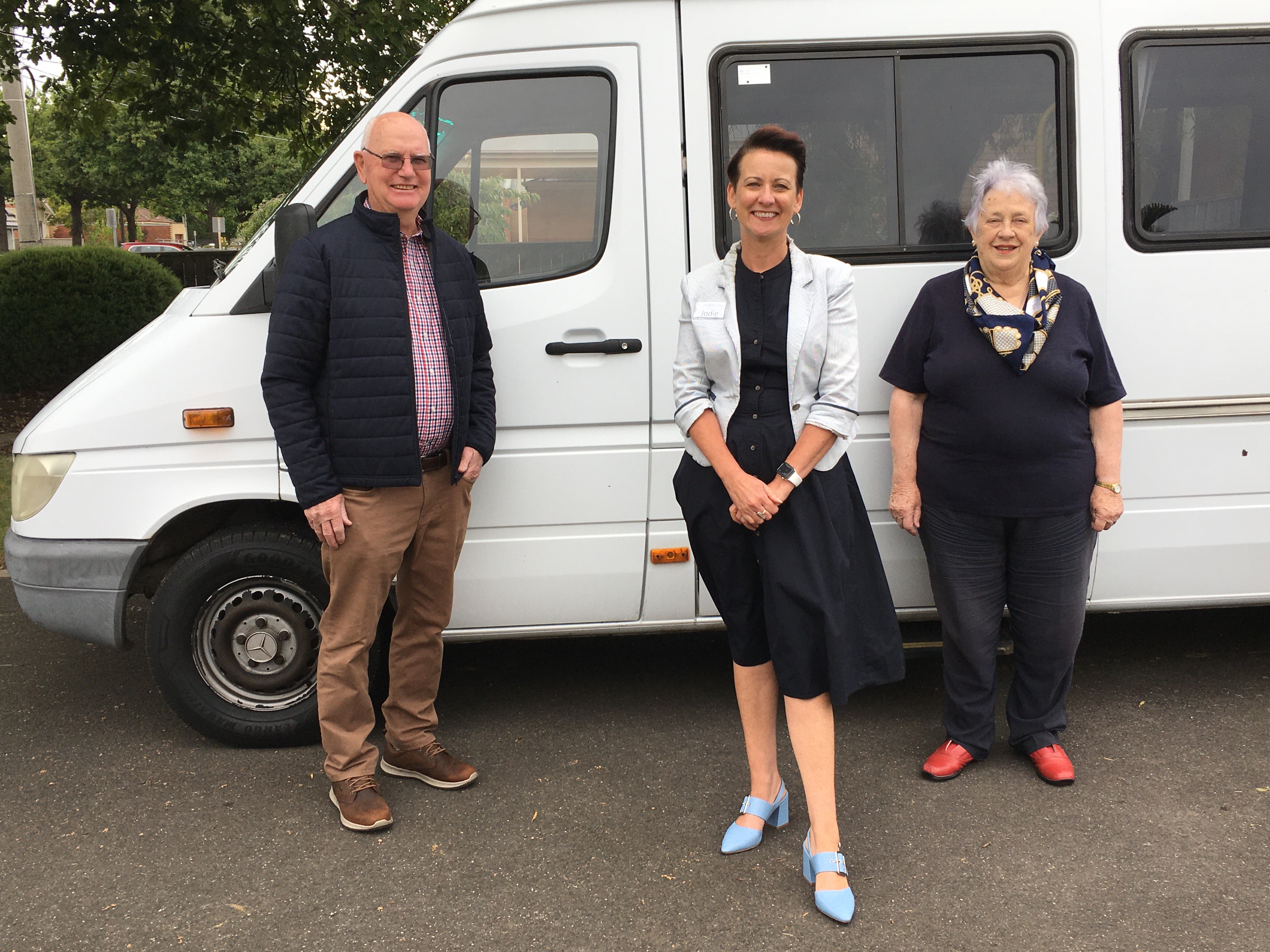 Ballarat Health Services is delighted to announce the purchase of a new accessible bus for Ballarat Aged Care residents. The purchase of the new bus has been made possible thanks to donations from the community as part of the 2020 Christmas fundraising appeal, with additional funding gifted from the Ballarat Health Services Foundation.
Executive Director of Aged Operations Jodie Cranham said the new bus would replace what is known as 'Joyce's bus', which was also funded by community donations in 2002.
"We sincerely thank the Ballarat community members who generously donated to provide a new bus for our Aged Care residents," Ms Cranham said. "Thanks to our community's generosity, we'll also be able to afford modifications to our new bus to make it more accessible based on our residents' needs."
"Having an accessible, functional bus means that we can take residents on trips and excursions, which is something they greatly look forward to."
The new bus will include the additional capacity for wheelchairs, wider seating, and ease of access into and out of the bus.
More than 450 donors contributed to the Ballarat Health Services Christmas Appeal, which, with additional support from Ballarat Health Services Foundation, raised more than $102,000 to fund the new aged care bus.
Ballarat Health Services Foundation Chair Lindsay Florence said the Foundation was thrilled to contribute to the funds donated by the community to guarantee the purchase of a new bus for Ballarat Aged Care.
"The Ballarat Health Services Foundation is proud to support this wonderful project, and to further our mission to support and benefit Ballarat Health Services, and through Ballarat Health Services the Ballarat and Grampians community," Mr Florence said.
The new Ballarat Aged Care bus has been ordered, and is expected to arrive in Ballarat in August 2021. The current residents' bus was purchased through the dedicated fundraising efforts of Joyce Rollason with the support of other members of the Queen Elizabeth Relatives and Friends Association.
Ballarat Health Services welcomes donations from the community to contribute towards programs, equipment and services in priority areas across the organisation – including Ballarat Aged Care. Find out more about our Foundation and fundraising here.
We have been providing professional, quality aged care services to the Ballarat and Grampians regions for over 150 years. Ballarat Aged Care is the largest provider of public residential aged care in Australia, with facilities available across Ballarat and the Grampians region.
Our aged care residents benefit from the highest level of access to and oversight from clinical expertise. The care provided in Ballarat Aged Care homes is overseen by registered nurses, and as a public aged care provider, adheres to the required Safe Patient Care Act staffing ratios.
Click here for more information on Ballarat Aged Care.