Bring a Smile to the Emergency Department this festive season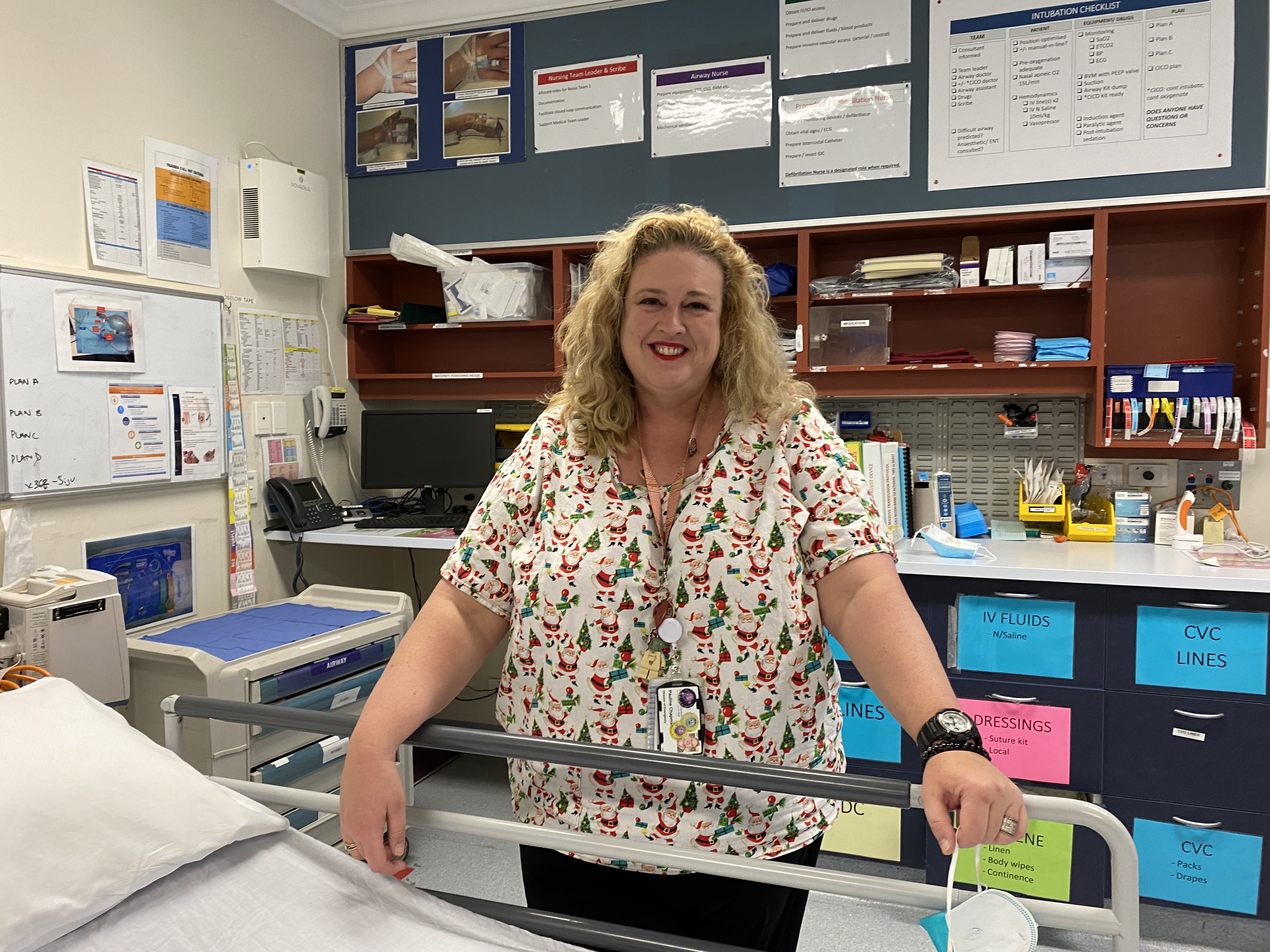 This festive season we are asking the Ballarat community to donate to our Bring a Smile Appeal to help purchase a new training mannequin for the Emergency Department.
Every year, our Emergency Department sees over 59,000 patients. If you visit our Emergency Department, you will be treated by some of our 300 staff within one of our 28 points of care (treatment spaces), our 12-bed short stay unit or our ambulatory care clinic.
Dr Pauline Chapman, Director of Emergency at Grampians Health explains the importance of training for staff in the Emergency Department at Ballarat Base Hospital.
"As health professionals, we never stop learning. Our nursing staff have an hour of education every day. Our medical staff have weekly education sessions based on their level. Everyone who works in our department - from ward clerks through to senior medical staff - undergo a compulsory assessment in life support every year.  We also do on-the-floor training and run simulations using mannequins. This training allows us build on our skills and develop high-functioning teams so we are prepared for the most complex trauma cases that come through our doors."
However, the current training mannequin is not as lifelike, responsive or as user-friendly as we would like. This means the simulations are not as close to real-life as they should be.
This festive season, please consider donating to help us buy a new training mannequin so we can be better trained and better prepared, for every emergency.
You can donate here: https://ghb-christmas-appeal-2022.raisely.com/