BRICC Wellness Centre Donation
Wednesday 8 September 2021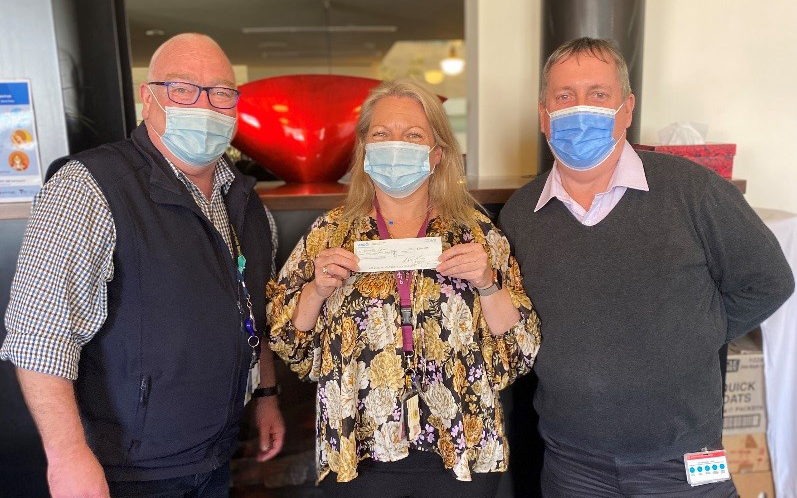 BHS Social Club Members Shane and Mark presenting the cheque to Simone Noelker, BRICC Wellness Centre Coordinator
Simone Noelker, BRICC Wellness Centre Coordinator was thrilled to recently accept a cheque from the Ballarat Health Services Social Club.
Shane Quinlan and Mark O'Brien, represented the members of the Club, passing on the $500 donation which will go towards the running costs of the Centre.
The Wellness Centre is professionally run and supports the holistic need of the patient and their families. The Centre and programs are available for access for all cancer patients from Bacchus Marsh through to the South Australian border, regardless of where they are receiving treatment.
Thanks to the BHS Social Club Members for their donation, it is greatly appreciated.