BHS pays it forward with meals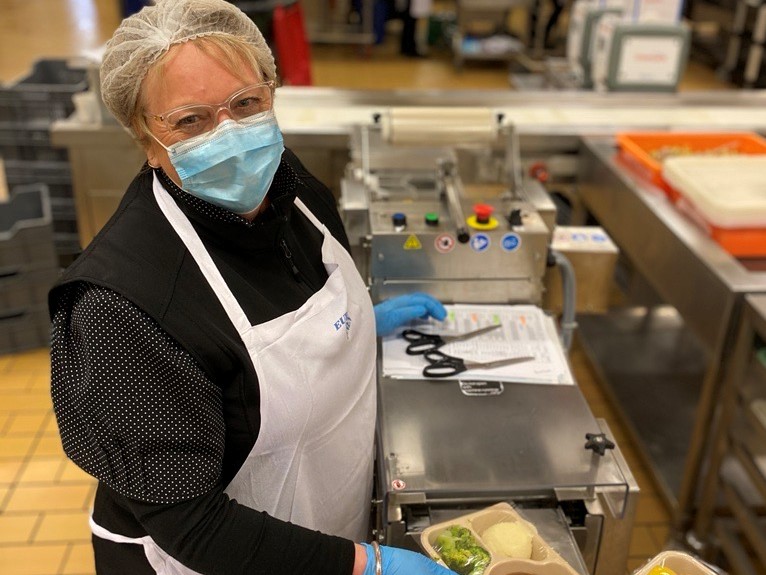 Ballarat Health Services is paying it forward by donating frozen meals to organisations in our community.
CEO Dale Fraser said the surplus meals were an opportunity for the Health Service to give back during a time when many are in need.
"Our community has been incredibly supportive of Ballarat Health Services and our frontline workers during the COVID-19 pandemic, however it's important that we look after others in our community who are doing it tough during this time," Mr Fraser said. "We had a number of meals made by our catering department that are surplus to requirements, so we've taken the opportunity to pay it forward to others in our community in the same way that many have looked after us."
The meals were prepared by BHS Catering staff as part of an emergency food bank contingency plan under DHHS directive earlier this year. Ballarat Health Services is working with DHHS to distribute the meals to local community groups and organisations including Salvation Army, Centacare Ballarat, Horsham Christian Emergency Food Centre and for students at Federation University.
"We know that there are a lot of members of our community who are doing it tough – from those sleeping rough to those who have been socially isolated during the restrictions, so we're doing our part to help them out," Mr Fraser said.
The meals cater for a number of dietary requirements, and include roast beef, Spanish chicken and vegetarian lasagne.
Ballarat Health Services staff have been working tirelessly on the frontlines of the COVID-19 pandemic, and this extends beyond our medical professionals. The work of our non-clinical staff, like the BHS catering team, is essential to those receiving care at Ballarat Health Services. While a lot of their work is done behind the scenes, their efforts are integral to our COVID-19 response.
Throughout the pandemic, Ballarat Health Services staff have been working across the organisation, providing assistance where necessary. The BHS Catering team was supported by qualified members of the Eureka Linen and Ballarat Health Services planned activity staff.