Ballarat Health Services launches 2021 Christmas Fundraising Appeal
#mechanicalCPR
#OurBHS
#WorldClassHealthCare
#YourHealth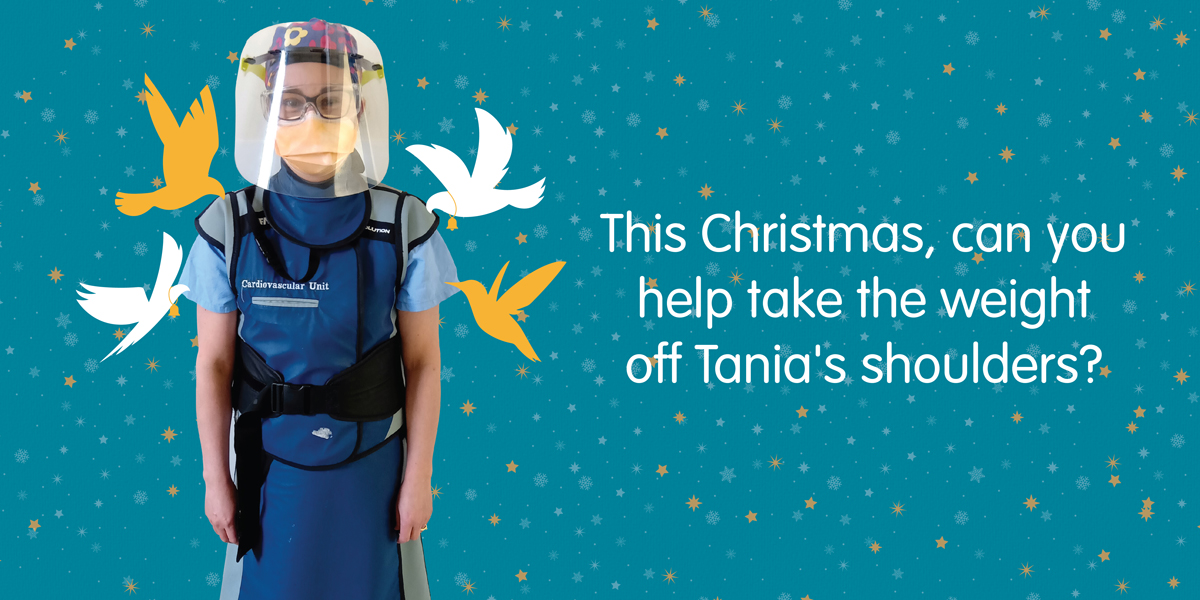 Ballarat Health Services Foundation has this week launched its Christmas Fundraising Appeal, asking members of our community to contribute towards a mechanical CPR machine for the Cardiac Catheterisation Laboratory (Cath Cab).
Ballarat Health Services Head of Cardiology Dr Ernesto Oqueli Flores said the provision of a mechanical CPR machine would make a world of difference to the staff and patients who attend the Cath Lab for heart health and repair.
"We have an amazing and dedicated team of nurses who work with me in the Cath Lab," Dr Oqueli Flores says. "When one of our patients goes into cardiac arrest, the nursing team perform CPR while I work to finish their procedure.
"I'm always aware that I've got my foot on a button which delivers necessary radiation and there are staff in the lab, working to save a patient. But I need to keep going, to finish the work we've started."
Staff in the Cath Lab wear lead aprons to mitigate the ongoing risk of exposure to radiation, which weigh 10kg and are cumbersome to deliver CPR in.
Cath Lab Nurse Unit Manager Tania Harrison describes performing CPR in heavy protective equipment as exhausting, complicated and draining.
"The team needs to swap every minute to keep effective chest compressions going, to keep the heart pumping," Tania says. "In addition to performing CPR, we also need to continue working with the surgical team to finish the lifesaving procedure which the patient came in for."
"It's a team effort, but a mechanical CPR machine would give consistent and safe resuscitation for as long as the patient needs it, which will help reduce the risk of CPR related injuries, X-ray exposure and decrease our fatigue so we can continue to support the surgical team."
While it most commonly occurs in those who are very unwell, patients going into cardiac arrest during their procedure places additional strain on the Cath Lab team.
"There's a better way of doing this, which keeps our patients receiving consistent CPR while we finish our work," Dr Oqueli Flores says. "Mechanical CPR is the way of the future, it will help us improve patient outcomes and keep both staff and patients safe."
Donations for the Christmas fundraising appeal can be made online, here.
Dr Oqueli Flores, Tania and their teams perform minimally invasive tests and procedures to diagnose and treat cardiovascular disease in the Cardiac Catheterisation Laboratory. Procedures are undertaken by guiding tools through the body's arteries, as an alternative to surgery where appropriate.
A mechanical CPR machine gives consistent, safe and distanced resuscitation to patients who need it, for as long as they need it. It has a battery back-up, which enables continued resuscitation during transfer where required.