Ballarat-based builder H. Troon has commenced works on the first stage of the $541.6 million redevelopment of the Ballarat Base Hospital.
Wednesday 1 September 2021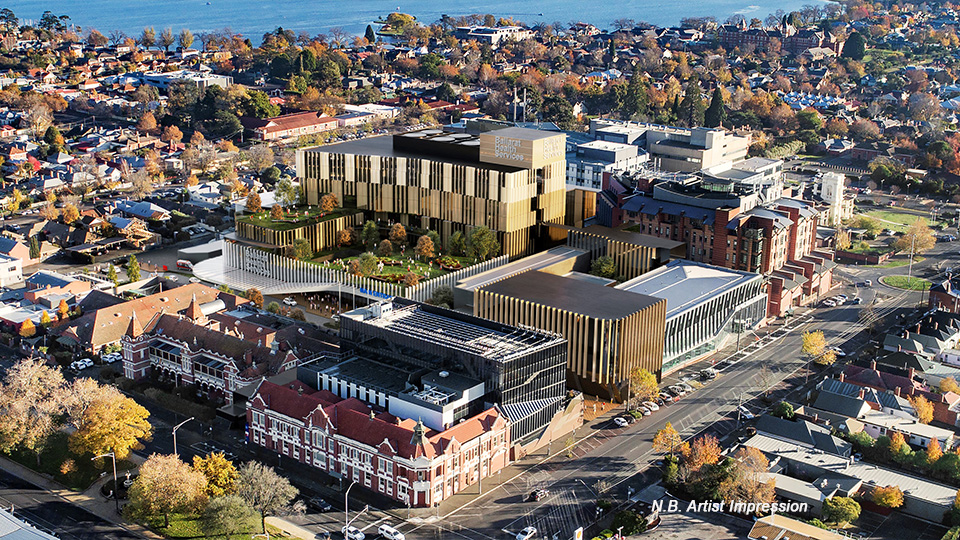 The first stage is an early works component of the wider project and will include:
Construction of new pods in Ground Level of Gardner Pittard Building to support Reception, Support Services,
Mailroom and Prayer Room
Refurbishment of  Ground Level (north end) of the Cafeteria Building for the relocation of the Spiritual Centre
Refurbishment of Level 1 of the Cafeteria Building to support Dietetics and Clinical Administration
Alterations to Level 3 of BRICC Building for Consulting Rooms
Funded by the Victorian Government, the redevelopment will be completed over multiple stages, delivering world-class facilities for our growing community.
The upgraded hospital will provide a new emergency department, state-of-the-art theatre suite and an extra 100 additional inpatient and short stay beds.
A new and expanded critical care floor will also bring together operating theatres, procedure rooms and endoscopy suites – offering the capacity for an additional 4,000 surgeries every year.
With the final stage expected to be completed in 2027, the upgraded hospital will have the capacity to treat at least 18,000 more emergency patients and an extra 14,500 inpatients per year.
Further information can be found on the VHBA website.