Ballarat Base Hospital to open volunteer-run gift shop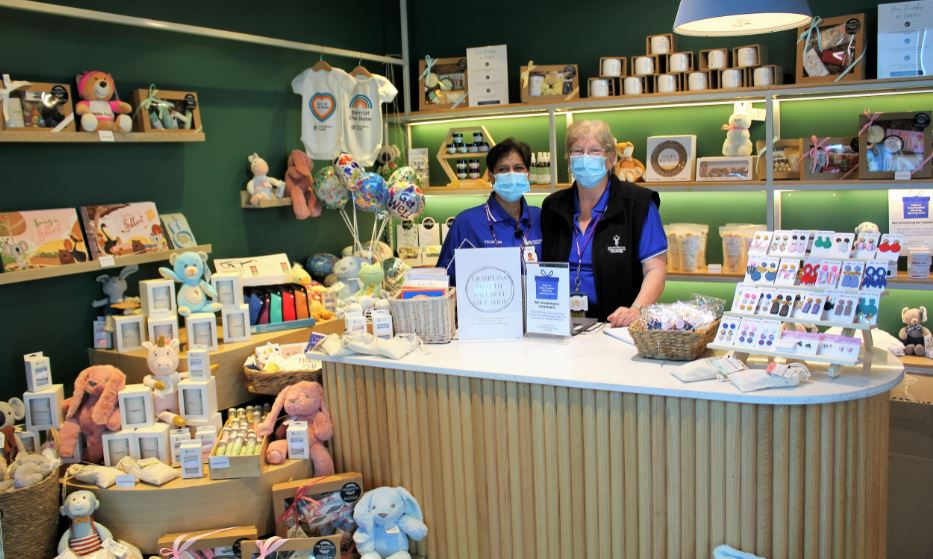 Volunteers Yashmin (Team Leader) and Sandra carrying out shifts in the newly opened Volunteer Shop
Grampians Health's Ballarat Base Hospital will hold a grand opening for a new, volunteer-run gift shop on Thursday 18 May, 2023 at 10 am. The opening of the gift shop will occur during National Volunteers Week.
All profits from the shop will be returned to the hospital to help fund projects that support patient care and staff well-being.  
Yashmin Khan, the volunteer team leader of the gift shop, is delighted to be involved. 
"I was diagnosed with cancer last year and received my treatment at Ballarat Regional Integrated Cancer Centre. I received so much support and help during my treatment, not only by the hospital staff, but also the volunteers who supported me throughout. Now that I am on the road to recovery, I am looking forward to volunteering at the hospital where I received my life-saving treatment," she said.  
"When I first met the Volunteer Services team I was overwhelmed by the opportunities to help out at the hospital. I would encourage anyone who is interested in volunteering to meet with the team here – it's a wonderful way to give back to our health service and our community." 
Ms Khan has many years of customer service and management experiences across many different fields.  
"On behalf of all the volunteers and the Fundraising and Volunteer teams at Grampians Health Ballarat, we are so excited to be opening the gift shop. It's a gorgeous little shop with a great variety of gifts and essentials for everyone from newborns through to patients in the general wards. I'm sure visitors, patients and staff will find it very convenient. I really love the 'Born at the Base' newborn onesies," Ms Khan said.  
Dale Fraser, CEO of Grampians Health, will be present to officially open the gift shop.  
"The volunteer gift shop is a special addition to our Base Hospital. Not only will the shop be staffed by volunteers, but all profits will be directed to fundraising projects at Grampians Health Ballarat," he said. "Our team of gift shop volunteers will choose which fundraising projects to support through our register of fundraising needs. 
"I'd like to congratulate everyone for this lovely addition to our Base Hospital. The shop provides an opportunity for community members to be involved in supporting our patients, staff and fundraising projects. I know our visitors and staff will also find it very convenient to have on-site." 
Mr Fraser also took the opportunity to welcome volunteers to Grampians Health.  
"It is appropriate that we are opening the shop during National Volunteers Week, and to welcome more volunteers back into the hospital. The Volunteer Services program was severely impacted by the pandemic. For two years we were not able to have volunteers on any site but the program has bounced back in the last year. We currently have 180 volunteers over 30 programs." 
For those interested in volunteering with Grampians Health, please get in touch through email volunteers@bhs.org.au or by phone 0429 268 361. 
The volunteer-run gift shop sells a wide variety of items including gifts for newborns and children, cards, toiletries, jewellery and other gifts, and a small selection of everyday essentials for hospital stays.