Queen Elizabeth Centre: Entry points have changed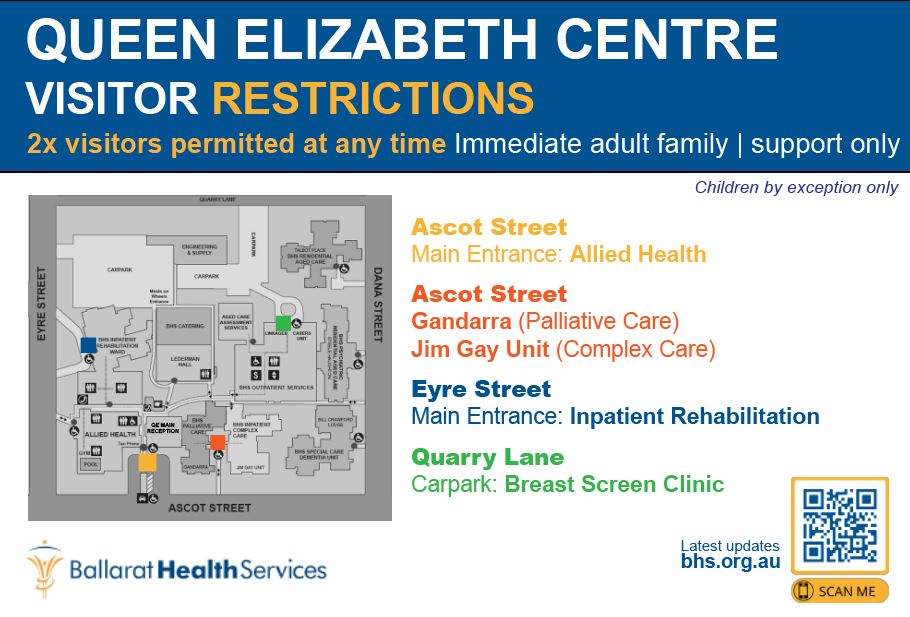 To protect the safety of our staff, residents and the community, we are implementing access measures to further reduce the number of people at our Queen Elizabeth Centre.
Please read signage and follow directions from staff as access points and visiting will be altered.
Please use the entrance closest to the service you are visiting.
For information on the services provided at the Queen Elizabeth Centre, visit: https://www.bhs.org.au/services-and-clinics/queen-elizabeth-centre/