5-day vaccination blitz - aged care and disability workers
ballarat coronavirus
Coronavirus
Coronavirus testing
covid
COVID-19 Testing
COVID-19 Vaccine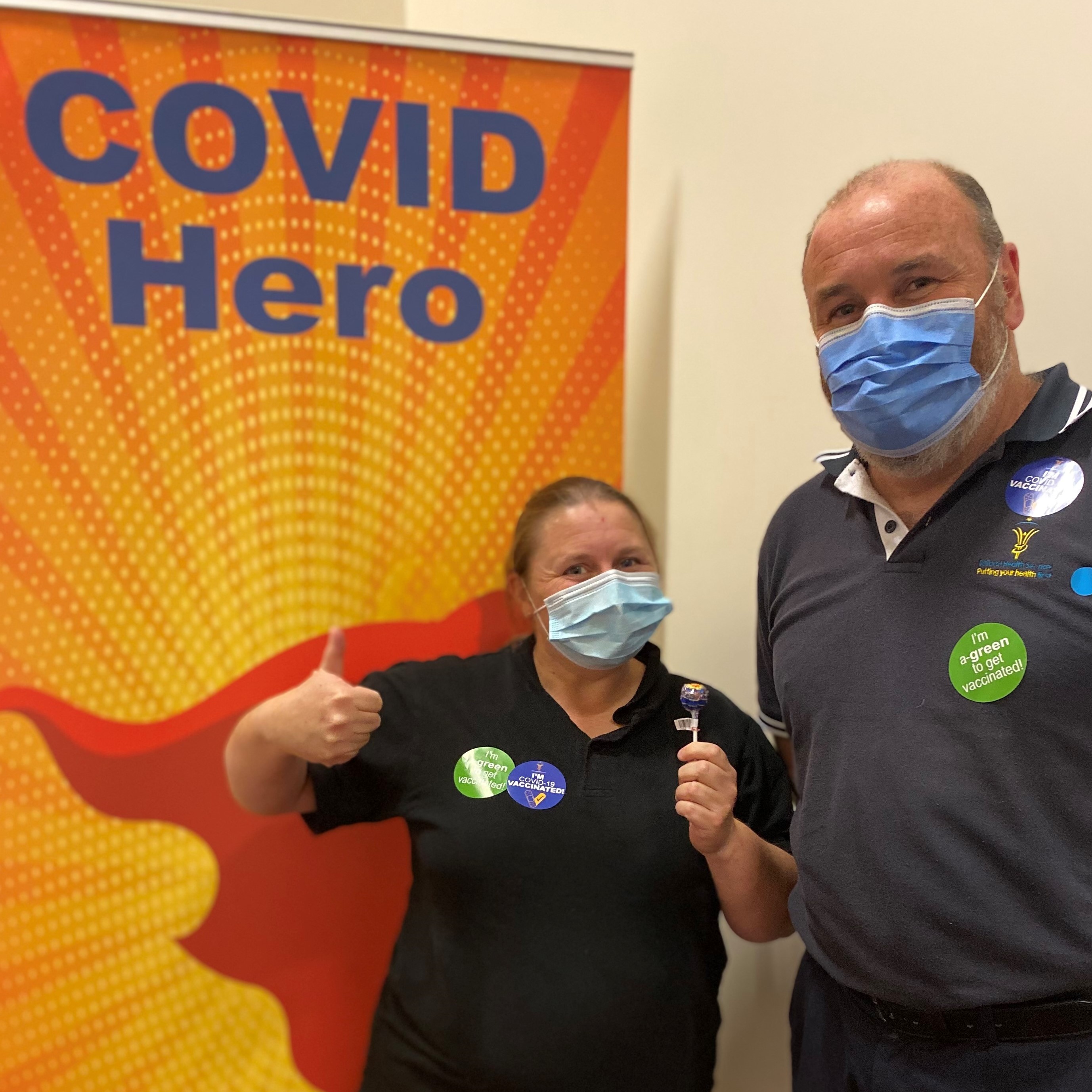 On Tuesday 1 June, the State Government announced a 5-day vaccination blitz for aged care and disability workers from Wednesday 2 June to Sunday 6 June.
Aged care and disability workers
Any aged care or disability worker (public and private) employed in the Grampians region seeking their COVID vaccination can attend the Ballarat Health Services vaccination clinic at the Mercure, from Wednesday 2 June to Sunday 6 June without an appointment at the following times:
9am to 4pm Monday to Friday
*walk-ins will cease at 3pm if wait times exceed 2hours.
9am to 3.30pm Saturday and Sunday
*walk-ins will cease at 1.30pm if wait times exceed 2hours.
>> Please check wait times here
You must provide photo ID, your Medicare card, AND proof of where you work. Without this ID you will not be vaccinated.
If you work in the Grampians region but do not live in the region, you should attend the closest vaccination clinic to your place of residence.
AUDIO MESSAGE: 
General community (i.e. those who do not fall under Phase 1)
People aged 50 years and over seeking AstraZeneca without an appointment will experience long wait-times during this 5-day blitz. You are encouraged to stay at home where you are safe. While you are at home you can book an appointment by calling 1800 675 398 (select options 1, 1, 1). Congestion on this phone line is easing and bookings are available.


People aged 40-49 years seeking Pfizer must not attend the clinic without an appointment.
People seeking Pfizer without an appointment will not receive a vaccination.
This may change in coming days/weeks so please continue to check the website for the most current information at bhs.org.au/vaccine.
Ballarat Health Services thanks the community for stepping up for the vaccination, to help keep everyone safe.
In the weeks prior to this latest outbreak, BHS has worked closely with regional health care services to ensure all those in public residential aged care received their first dose if they chose to be vaccinated.
We are continuing to revisit these facilities to enable existing and new residents the opportunity to be vaccinated.
BHS has also worked with local disability groups, and has a return program in place, visiting these facilities to offer the vaccine to new residents, or existing residents who did not opt-in at the beginning.  
We strongly encourage everyone who is eligible to protect themselves, their families, and the community by choosing to have the vaccination when they are eligible.
For the most up-to-date vaccination information go to bhs.org.au/vaccine