2022 Tax Appeal for Newborn Hearing Equipment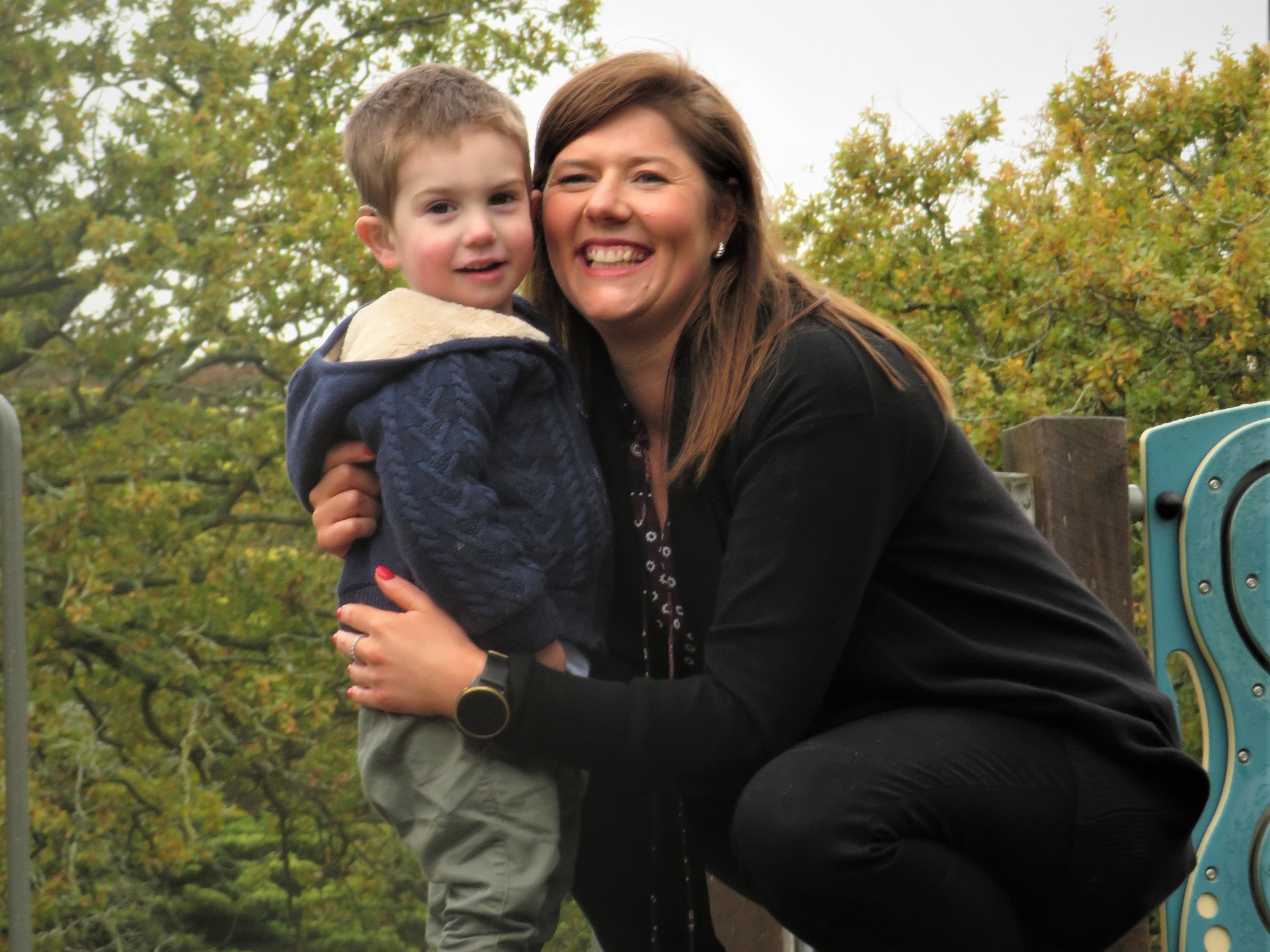 Jenna Freedman with son George, who was diagnosed with severe, permanent hearing loss at one month old
Our Fundraising team are delighted to have launched the end-of-financial-year tax appeal. This year we are asking the community to 'Give the gift of sound' to raise money for a state-of-the-art newborn hearing diagnostic machine.
All babies in Victoria are offered a newborn hearing screening test. For babies that fail this test, they require additional, detailed testing to diagnose potential hearing loss. There are only a small number of newborn diagnostic hearing centres in Victoria, including one in Ballarat. The current equipment in Ballarat is in urgent need of replacement to ensure accurate, sensitive results.
Craig Wilding, Chief Operating Officer Community and Aged Care for Grampians Health oversees audiology services for the region. "We are asking for the support of the Ballarat community to help us to continue to provide this high-quality service to our youngest patients within our region," Mr Wilding said.  "When a family receives news that their newborn has a hearing loss, this can be a very stressful time for them. It's important that our families can receive the care they need without having to travel."
Campbell Stevens, a Ballarat-based audiologist who conducts the newborn diagnostic testing, knows the importance of having very sensitive equipment to diagnose hearing loss in newborns.
"The importance of diagnosing babies as early as possible, so that they can receive hearing aids, Cochlear implants or medical treatment, cannot be overstated. It makes life-long differences to speech and language development and educational outcomes," Mr Stevens said. "This next generation of equipment can perform various types of tests including Auditory Brainstem Response (ABR), Auditory Steady State Response (ASSR) and Otoacoustic Emissions (OAEs). All these tests are performed to give a complete picture of hearing. The results can then be used to program the hearing aids, which cannot happen without accurate results."
Jenna and Mitch Freedman's son George is a happy two-and-a-half year-old. Born at Ballarat Base Hospital, he was diagnosed with severe, permanent hearing loss when he was one month old. He received his first set of hearing aids when he as 10-weeks old.
Ms. Freedman describes the first few months of George's life when the diagnosis occurred.
"Those early weeks after George was born was very busy – we had so many appointments and we didn't realise how long everything was going to take. The babies have to be asleep for testing, so if we'd had to travel to Melbourne or Geelong, and then get the baby settled and then to sleep and then have the testing done, it would have been very hard," Ms. Freedman said. "We didn't realise how lucky were to have to only go 10- minutes down the road to get to all the appointments. We're really so grateful to have all the services around us to have such a positive outcome – it's a credit to having everything in the town. The new equipment will make it even faster and easier. That would be amazing, not only for the babies but for the parents as well!
"We are so proud of George. He's a really resilient, happy little kid. To think he only missed out on 10 weeks of hearing, and now he's got his hearing aids, he isn't missing out on anything."
Donations for the 2022 Tax appeal can be made online via: https://bhs-tax-appeal-2022.raisely.com/