Details on each of the Ballarat Health Services Executive team members. 
Chief Executive Officer
Dale Fraser
MBA FCPA BBus FHSM
Appointed July 2016
Dale has worked exclusively with regional health services for the past 26 years, including time within the Hume, Barwon and Grampians region.
Dale holds a number of external directorships associated with education, research, community engagement, and health workforce, and is an active contributor to the development of State health policy.
Bringing world-class public health care to the most needy in our community, regardless of their social status or capacity to pay, is at the cornerstone of Dale's belief system.
Outside of work, Dale is a keen collector of Australian art and he is an avid traveller, with a goal to visit all seven continents.
Acting Chief Medical Officer
Mr Matthew Hadfield
MB ChB (Hons), FRCS (England), FRACS (Vascular) Consultant Vascular Surgeon
Appointed January 2021
Mr Hadfield graduated from the Universities of St Andrews and Manchester in the UK. He undertook his postgraduate surgical training in the Yorkshire and North-Western training schemes in the UK before taking up a position as consultant Vascular and General Surgeon at Pennine Acute Hospitals NHS Trust, the largest trust in the UK at the time. As well as a busy practice in vascular surgery there, he was foundation programme director and clinical director of surgery.
Mr Hadfield relocated to Australia in 2012 to take up the Clinical Director of Surgery post and a position as specialist vascular surgeon at Ballarat Health Services. He is chair of the Victorian State Committee of the Royal Australasian College of Surgeons and remains a member of the Court of Examiners of the Royal College of Surgeons of England. He is also Deputy Chair of the Victorian Clinical Council.
Mr Hadfield took on the role of Acting Chief Medical Officer in January 2021.
Chief Nursing and Midwifery Officer
Leanne Shea 
RN Dip PMAN AdvDip BUS MGT
Appointed November 2016
Leanne is a positive role model, with many years' experience in managing and coaching employees to reach their fullest potential across the public health sector. Leanne has extensive clinical experience, having worked in executive positions in public health, her own consulting practice and senior nursing positions.
Leanne believes in values-driven leadership, engaging and building relationships based on trust and respect. Leanne is passionate about ensuring the patient and family experience is informed, inclusive and positive.
Leanne has a very strong sense of supporting and spending time with family and enjoys going to local community events, such as art shows, festivals and markets and enjoys escaping to the beach. She is a passionate cook and gardener and can be found most weekends in either the kitchen or the garden.
Executive Director, Acute Operations
Ben Kelly
GradDipBus BSc
Appointed November 2016
Ben has extensive clinical experience in mental health, acute and sub-acute public health environments. Ben's personal leadership philosophy includes harnessing and embracing his skills and abilities as a leader to ensure service delivery excellence for the benefit of the community, and fostering a work environment of respect, pride, nurturing and professional development for staff.
A family man, Ben enjoys the many benefits regional living provides for his family.
Executive Director, Aged Care
Jodie Cranham 
MBA, Dip Leadership & Management, BA(Comms), DipAppSc(Dental Therapy)
Appointed December 2016
Jodie is an energetic and enthusiastic senior health care leader, with a diverse background in leadership across the health care setting. She has extensive health care experience as a clinician and as a manager of multi-disciplinary teams across metropolitan, regional and rural Victoria. She started her career as a Dental Therapist, working in dental vans across Barwon South Western Region.
Jodie enjoys investing time in employee engagement, development and alignment to values to create a great place to work and exceptional consumer experience. 
Jodie volunteers by cooking breakfast for the homeless and is a fundraiser for River's Gift to raise money for SIDs research. She is an advocate for women's health and well-being and equality in the workforce and is undertaking research in this area.
She invests time in her own health and fitness through a balanced diet and exercise, to maintain a good balance for herself and her family. She is interested in mid-century art, fashion, architecture and cars.
Executive Director, People and Culture
Claire Woods
BAppSc (AppChem), LLB GDipEd
Appointed June 2019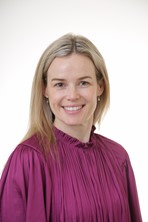 With 15 years of leadership experience across a range of sectors Claire is passionate about fostering work environments that encourage communication and engagement internally and across the broader community.   
With particular interest in linking the strategic objectives of organisations to the practical challenges of day to day work, Claire loves the challenge that comes with working in health and believes that delivering great care includes a positive and safe workplace culture and working together to deliver the best possible outcomes.
Claire's other passions in life include family, an occasional Bikram yoga class and a long line of failed hobbies most recently skiing and golf.
Executive Director, Primary and Community Care
Craig Wilding
BAppSc (Medical Radiation), GradDipBusMgt MBA
Appointed December 2016
Craig trained as a Radiographer in 1991 and is still very passionate about the profession. He went on to complete an MBA in 2015.
Craig believes in behaving honestly and displaying the values you want others to follow. He likes open and face to face conversations, preferably over a coffee (a flat white, no sugar if someone is buying!). Craig is a Board member with the Western Victoria Academy of Sport.
When not busy at work, Craig spends his time supporting his two children in their sports activities and takes on various roles of chauffer, barracker, scorer and ATM. He enjoys keeping fit and finds this to be a great way to maintain a 'reasonable' work-life balance. He is also a keen Essendon supporter.
Executive Director, Redevelopment and Infrastructure
Melanie Robertson
MBA, M Eng Mgt, BSc
Appointed March 2019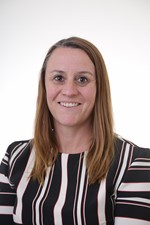 After a varied career in a multitude of disciplines, including health, government, energy and  advocacy, 
Melanie has come full circle back to health and is determined to make an impact on her community in a positive way.
Providing world-class facilities and health care to regional Victoria inspires Melanie and she truly believes that people who live and work in the region should be provided with infrastructure equal to those living in the major cities.
Leadership is a practice and it is delivered by developing relationships and truly listening. Melanie believes that people need to become empowered to ensure their voice is heard.
Melanie has an intimate understanding of the communities in which she lives and works, and she immerses herself in giving back to these communities in everything she does - career, volunteering, advocating, children's education and sporting involvement.
Every day Melanie appreciates how fortunate her life is. She has a wonderful partner with whom she shares four beautiful daughters and she feels very fortunate to be living everything that is Ballarat and the surrounding area.
Executive Director, Resources and Planning
Rod Hansen
BBus CPA
Appointed December 2016
Rod has extensive experience across both public and private health systems. He is an advocate for transparent decision making and a keen steward of resources. Rod enjoys working in the team environment that is essential for achieving great outcomes for our community.
Rod's proactive approach to leadership enables his colleagues to develop their strengths, thereby building a strong and positive team.
Outside of work, you will find Rod enjoying the regional lifestyle benefits of various sports his three children compete in, running the lake or on the farm. These everyday life experiences keep the importance of health as a key focus.
Have something to tell us? We welcome all feedback from patients, family members or carers. Tell us more.