Community Reference Groups - Ballarat
Part of our vision at Grampians Health is to learn about the views of our local and diverse community through representation across the health service. Community Reference Groups (CRGs) have been established across the Grampians region to provide an ongoing, formal channel of communication between Grampians Health and its community.
The CRGs report into the Grampians Health Board via a Community Advisory Committee comprising CRG chairs and Grampians Health Board members. This direct line into our most senior level of governance reflects the importance we place on the CRGs and their role in Grampians Health.
Meet your local representatives
The Ballarat Community Reference Group is chaired by Claire McKenna.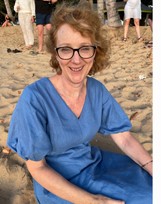 CLAIRE MCKENNA – CHAIR
Claire McKenna is Chair of the Ballarat Consumer Reference Group. Claire has been a consumer representative for Ballarat Health Services for nine years, taking part in a wide range of committees and working parties and holding the role of inaugural community chair of the previous Ballarat Health Services Community Advisory Committee. Claire's interests in health include maternal and child health, emergency, aged care and chronic disease management.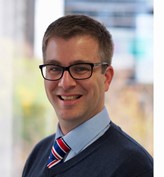 DR LUKE GAHAN
Luke Gahan is a sociologist and is passionate about access and equity in healthcare and health outcomes. Luke's skills and experience include sociology of families/relationships, Veterans, ageing, religion, ethnicity, and LGBTIQ communities. Luke has a particular interest in aged care, health literacy, and ensuring that all people in our region have access to quality healthcare where they feel safe and accepted.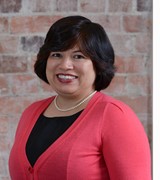 MONA HATWAL
Mona Hatwal is an employment and training professional with strong community links and an active interest in health issues affecting communities, particularly multicultural communities. Having been involved with Ballarat's diverse businesses and community health issues, Mona is keen to bring a community perspective to the development of priority areas and consideration of key issues including mental health, migrant health and aged care. She is committed to ensuring consumer and community participation at all levels of health service planning and delivery.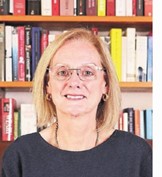 DR MARY HOLLICK
Dr Mary Hollick is a mental health carer, advocate on the TANDM mental health consumer register and member of the Ballarat Mental Health Carers Circle. Mary has a strong background in supporting mental health services, with particular interest in improving applied research and treatment for people living with enduring mental illness, prevention of disease, and equal access to quality of care for rural and regional people. Mary is a member of Compassionate Ballarat and also advocates for appropriately designed and supported housing for vulnerable people, including those with enduring mental illness.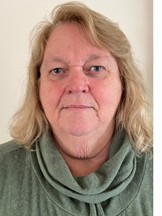 GAIL WOOD
Gail Wood previously held the role of Manager of Aged and Disability Services at UnitingCare Ballarat, as well as undertaking quality management for the agency. Gail has a particular interest in aged care and accessibility for all. She is a member of the Ballarat State Emergency Services (SES) unit.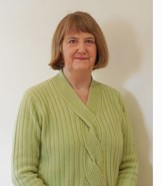 LORRAINE YEOMANS
Lorraine Yeomans joined the CRG as a way to be able to make improvements to Ballarat's health service for the community. A volunteer with Grampians Health – Ballarat, Lorraine has also been a member of many community committees, most recently in the fields of education, family violence and road trauma. Lorraine is interested in our health services providing the best possible response to patients and carers as well as being responsive to their diverse needs.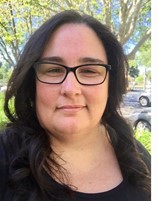 DIANA CARLI-SEEBOHM
Diana Carli-Seebohm is passionate about consumer outcomes in health and is particularly interested in health literacy, primary care, digital health and access to mental health services. She has previously held roles with the Northern Territory PHN and is currently employed as Western Victorian PHN's (WVPHN) Practice Facilitation Manager. Diana is also a member of the WVPHN Family and Domestic Violence Steering Committee.
Have something to tell us? We welcome all feedback from patients, family members or carers. Tell us more.