Visitor Restrictions: Queen Elizabeth Centre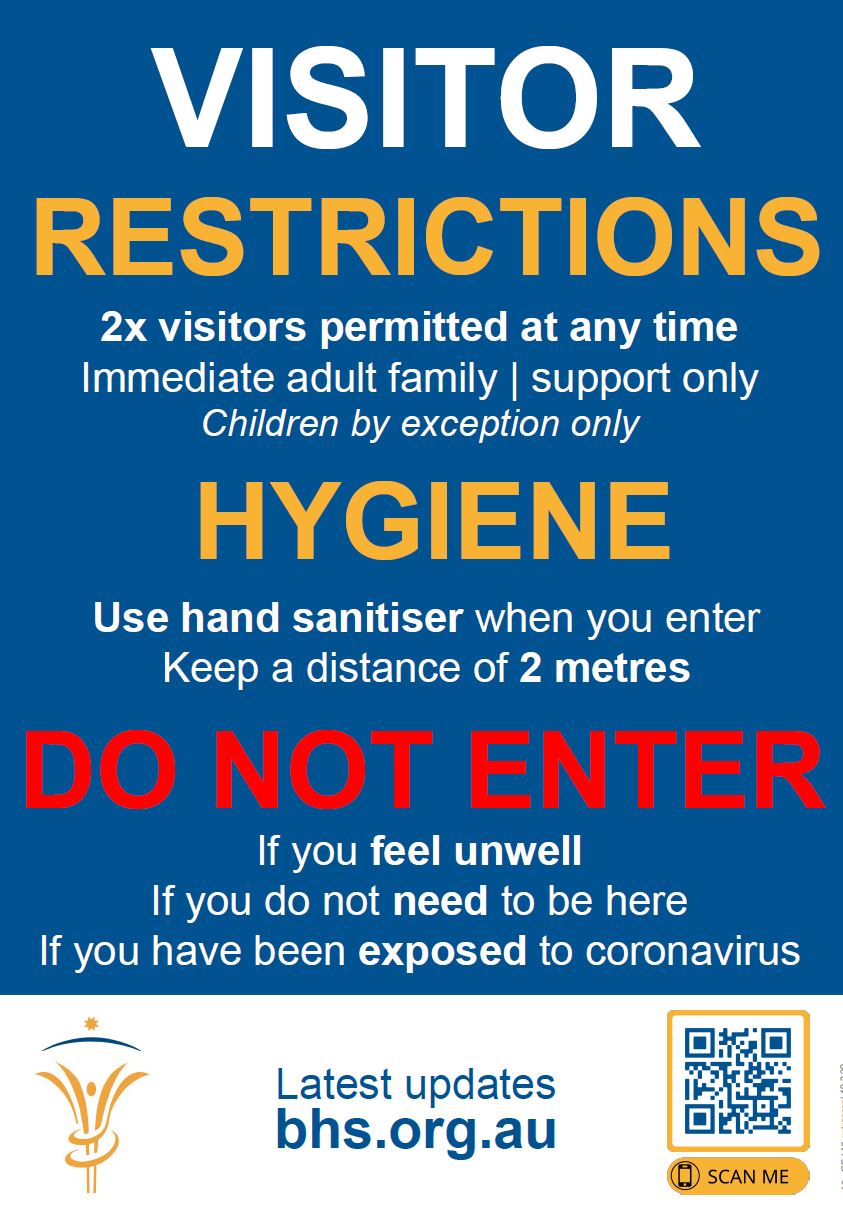 To protect the safety of our staff, residents and the community, we are implementing access measures to further reduce the number of people at our Queen Elizabeth Centre. For information on the services provided at the Queen Elizabeth Centre, visit: https://www.bhs.org.au/services-and-clinics/queen-elizabeth-centre/
Please read signage and follow directions from staff as access points and visiting will be altered.
Please use the entrance closest to the service you are visiting.
Only two people are permitted to visit a patient at any time. These people must be immediate adult family or immediate support persons. Children are only permitted to visit by exception.
All visitors must use hand sanitiser when they enter the building, and when they enter the area they are visiting.
Visitors must maintain social distancing which includes not touching or being closer than 1.5 to 2 meters from another person.