Visitor Restrictions: Ballarat Aged Care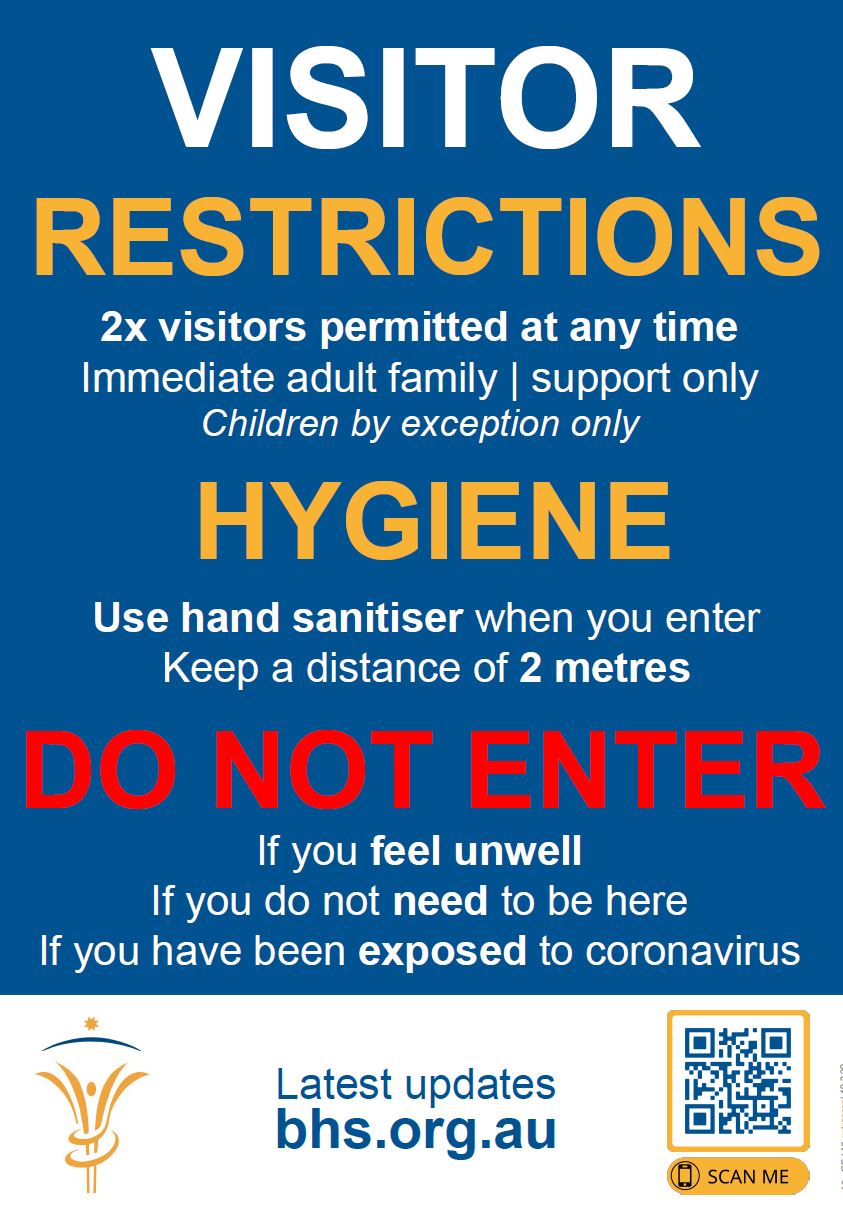 Access to residential aged care facilities has been restricted to essential services only to prevent the introduction of coronavirus into the facility and transmission within the facility.
Family and loved ones can still visit our aged care services, however, there will be restrictions.
All visitors entering a residential care facility will be required to undertake screening before entering the facility and must comply with infection control measures as directed by the residential aged care facility.
Time limits of less than 2hrs are required on all visits, and children are only permitted to visit by exception.  
You will be provided further information by staff at each of our homes.
Our facilities include: 
Talbot Place
Eureka Village Hostel
Geoffrey Cutter Centre
Hailey House
Jack Lonsdale Lodge
James Thomas Court
W.B. Messer Hostel
P.S. Hobson Nursing Home
Bill Crawford Lodge