The Resilience Project donation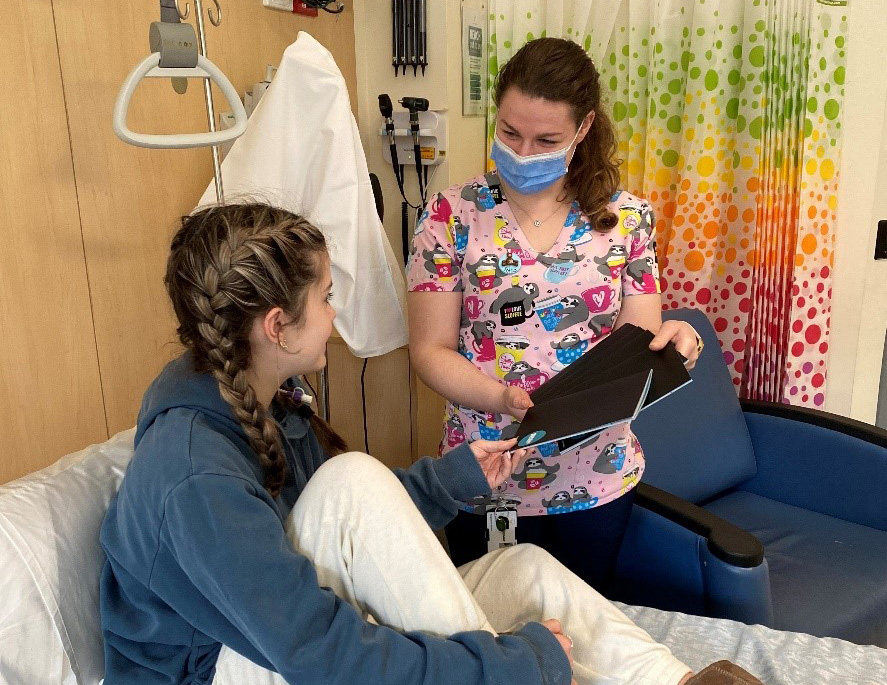 BHS patient receiving The Resilience Project Diary from Nurse Tahlia on Cotton On Foundation Children's Ward
One of our wonderful Nurses, who works in the Cotton On Foundation Children's Ward, initiated a connection with The Resilience Project recently, hoping to benefit some of the young patients on the ward.
The request was for supply of 21 Day Wellbeing Journals for patients to use – to help with practicing gratitude, provide daily reflections, empathy, mental health tips and wellbeing.
The Resilience Project kindly obliged and sent 20 of the diaries to BHS. The staff look forward to being able to hand out the diaries to help adolescents during their stay on the unit, and to also take the book home so they can continue to utilise the beneficial resource.
Thanks to Sarah for initiating this gift and to The Resilience Project for the kind donation.