Its Crazy Socks 4 Docs Day, lets help break down the stigma around mental health in doctors.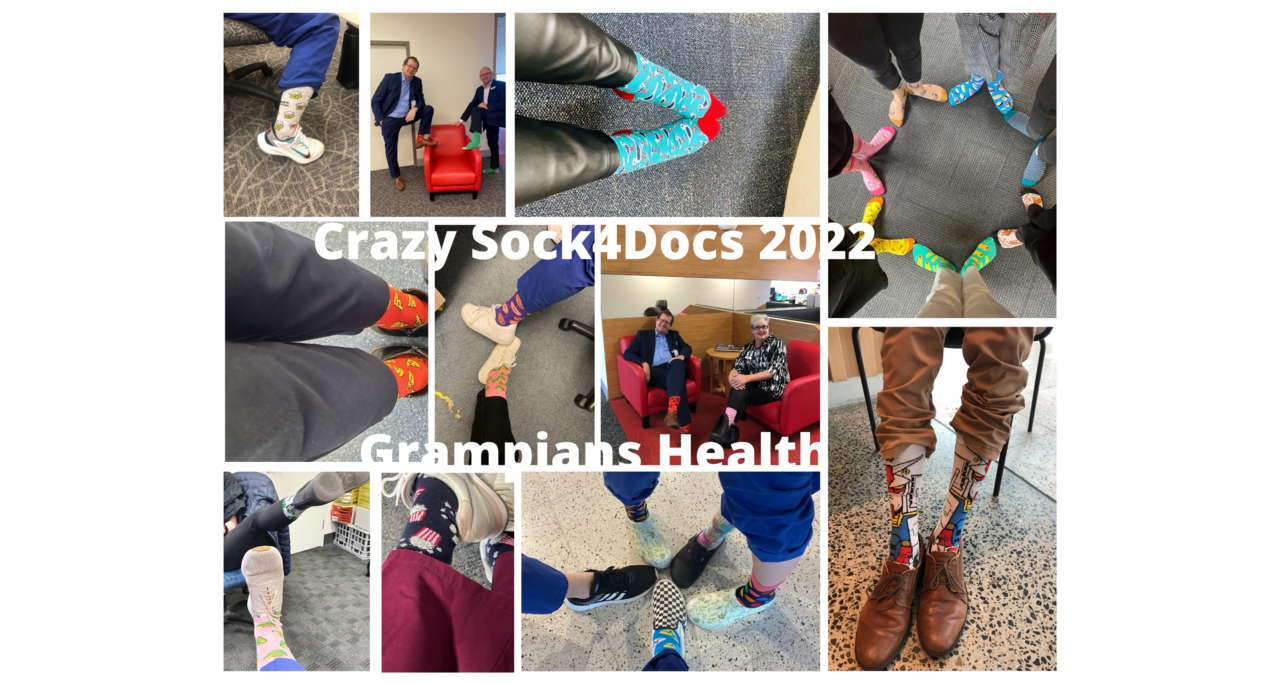 Now in its 6th year Crazy Socks 4 Docs aims to address mental health stigma among health practitioners.
The Crazysocks4docs Trust Foundation was established to fulfil Geoff Toogood's vision of breaking down the stigma around mental health issues in doctors and health professionals.
Having suffered from depression and anxiety, Dr Geoff Toogood has experienced first-hand stigma and discrimination at many levels. Once recovered he wanted to share his story in the hope of reducing the stigma associated with mental health issues. So, he founded Crazy Socks 4 Docs Day in 2017.
While Crazy Socks 4 Docs Day has helped open up and keep the conversation going around doctors' mental health, there is still a high level of mental illness and suicide amongst doctors, especially doctors in training. Geoff believes more needs to be done to prevent this.
"All doctors need to be well. Older doctors cannot support younger ones unless they are mentally well themselves."
"There needs to be time and space for mental health programs, and we need to address the stigma and guilt around this illness."
Grampians Health are encouraging all staff to wear a pair of Crazy socks on Friday June the 4th to support this cause and to raise awareness.
The Western Victoria Regional Training Hub are providing socks for all Grampians Health junior doctors.
A list of Self Care and mental health resources can be found here:
Benestar 1300 360 364
Victoria Doctors Health Program (VDHP) ph: 9280 8712
AMA Peer Support Service (private and confidential) 1300 853 338
https://www.racgp.org.au/running-a-practice/practice-management/gp-wellbeing/self-care-and-mental-health-resources
If you would like to make a donation to the cause it can be done through the website crazysocks4docs.com.au
Crazysocks4docs is registered with the Australian Charities and Not-for-profits Commission, and is endorsed by the Australian Taxation Office as a deductible gift recipient. Crazysocks4docs is governed by a well-qualified and experienced board of directors.