End of Financial Year Campaign 2021
Are you ready to be a Good Sam?
A message from Valetta Fraser, Clinical Manager Social Work and Aboriginal Hospital Liaison Officers
My name is Valetta and I am proud to lead the teams of Social Workers and Aboriginal Hospital Liaison Officers at Ballarat Health Services. 
One of the essential resources these teams have access to is the Good Samaritan Fund (the Sam Fund), thanks to the ongoing generosity of the Ballarat Base Hospital Trained Nurses League.
The Sam Fund has been in existence since 1967, helping patients in crisis with small, once off, emergency relief and material aid. The Sam Fund is for patients only, for their most fundamental of needs. Be that footwear, wound dressing, nappies or toiletries or facilitating social interaction or reunification with loved ones, the Sam Fund is the resource of last resort for the Social Work teams in transitioning a patient back into the community.
2020 bought many changes to Ballarat Health Services and to the support we are able to receive from our community. One of the most significant of these changes has been that the Trained Nurses League have been unable to fundraise to support the Sam Fund.
Will you join with the Ballarat Base Hospital Trained Nurses League in supporting the Sam Fund, once off, at this end of financial year?
As a Social Worker the Sam Fund has impacted me personally, it has enabled me to say yes to providing relief and strength to our patients and their loved ones, those most marginalised in our community and region, small things which I know will make a huge difference to them in their lives. Such a privilege that comes with my role.
I am very proud to lead a team which keeps such a close watch and cares for the most vulnerable in the community. While navigating a changing landscape, we continue to keep people safe and in touch with their loved ones and the world.
Thank you for considering support for the Sam Fund and for all the help you have given Ballarat Health Services in the past.
With all best wishes,
Valetta Fraser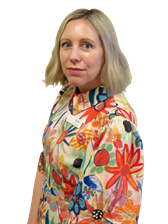 Clinical Manager Social Work and Aboriginal Hospital Liaison Officers
P.S. The Sam Fund – 54 years of supporting patients in crisis. Will you help us into our 55th year?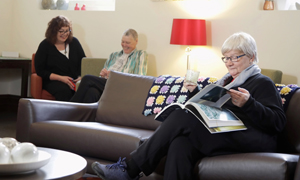 How your donations have helped us
Magnometer and Magseeds have revolutionised the treatment of breast cancer for patients in Ballarat and
surrounding regions. Eliminating the need for the insertion of a painful hookwire to identity the location of early breast cancers, Magseeds are the size of a grain of rice.
"As a surgeon the Magseed has made finding and accurately removing a cancer or breast lesion that is not palpable (i.e not possible to find on examination) much easier. From the patient's perspective the injection of the Magtrace dye into the breast is easy to do in the clinic environment and patients have had minimal pain."

Dr. Ruth Bollard
General Surgeon – Breast and
Endocrine Specialist
Have something to tell us? We welcome all feedback from patients, family members or carers. Tell us more.