We're here when you need us. Now more than ever.
Will you continue to help us to deliver excellence
in healthcare during this time of upheaval and change?
A message from our CEO
I would like to thank our community for their generosity and support of our journey to continue to provide
world class health care to our region. We have been extremely grateful for the donations that have been made. 

All energy in recent months has been around the preparation for COVID-19. In rising to meet the challenge,
Ballarat Health Services has responded swiftly to rearrange services to maintain excellence in community
care, whilst preparing for the demands of COVID-19 and it's impact on our community.

We have:

• continued to be available 24/7 for all emergency care needs in Ballarat;
• ensured that all category 1 and trauma surgery has been able to be completed without delay;
• built a dedicated COVID-19 Hospital in the Home team;
• expanded our Telehealth service model to continue to deliver services safely;
• conducted over 6000 COVID-19 tests including targeted efforts with staff from Ambulance Services,
Victoria Police, Supermarkets and Teachers;
• recognised the vulnerability of our aged care residents and the importance of maintaining contact with
their loved ones;
• established our workforce needs onsite, expanded as required and rapidly transitioned to a remote
workforce for non-clinical staff.

We have supported our regional colleagues with training on the ground in health services throughout our
catchment area. Helping colleagues to gain new skills swiftly to ensure they are able to treat patients within
their own communities, in this most complex of times.

Not in my lifetime has there been a clearer demonstration of the commitment, professionalism and
courage of health care workers than we have seen with the response to the worldwide COVID pandemic.
I am immensely proud to lead an organisation of health care professionals who have gone above and
beyond to support our community. Know that we're here when you need us…. now more than ever.
I thank our community for your support and wish you and your loved ones the best in these difficult times. 
My warmest regards,

Dale Fraser CEO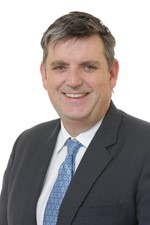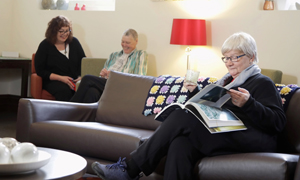 How your donations have helped us

Magnometer and Magseeds have revolutionised the treatment of breast cancer for patients in Ballarat and
surrounding regions. Eliminating the need for the insertion of a painful hookwire to identity the location of early breast cancers, Magseeds are the size of a grain of rice.
"As a surgeon the Magseed has made finding and accurately removing a cancer or breast lesion that is not palpable (i.e not possible to find on examination) much easier. From the patient's perspective the injection of the Magtrace dye into the breast is easy to do in the clinic environment and patients have had minimal pain."

Dr. Ruth Bollard
General Surgeon – Breast and
Endocrine Specialist
Have something to tell us? We welcome all feedback from patients, family members or carers. Tell us more.